Arizona Senate Panel Votes to Dump Common Core; 'Some of The Reading Material Is Borderline Pornographic,' Says Senator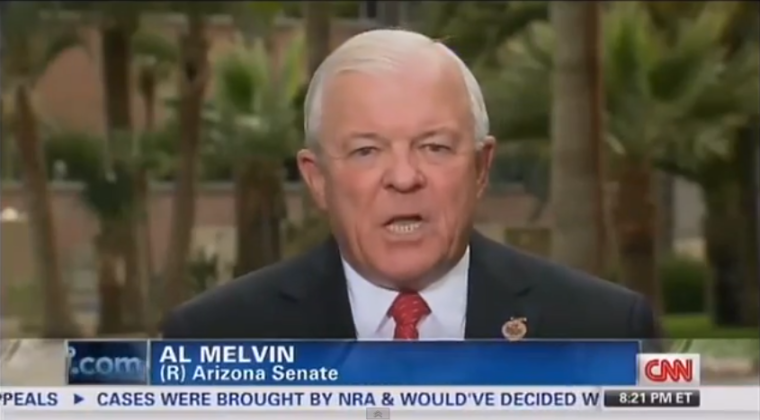 Disregarding pleas from business leaders last Thursday, Arizona's Senate Education Committee voted to stop the state from implementing the Common Core State Standards Initiative it adopted four years ago.
Sen. Al Melvin, R-Tucson, who authored SB 1310, which would prohibit the state from implementing any Common Core standards, said while the concept of nationally recognized education standards started out as a "pretty admirable pursuit by the private sector and governors … It got hijacked by Washington, by the federal government."
"As a conservative Reagan Republican I'm suspect about the U.S. Department of Education in general, but also any standards that are coming out of that department," said Melvin who is a candidate for governor, according to the Arizona Daily Star.
Common Core standards have already been adopted by 45 states. In questioning Melvin's opposition to the standards, Democratic Sen. David Bradley (Tucson) asked him if he had read them.
"I've been exposed to them," Melvin replied.
When asked what he understood from what he read, Melvin said: "Some of the reading material is borderline pornographic."
Melvin also argued that the program uses "fuzzy math," substituting letters for numbers in some examples.
Three other bills, according to Cronkite News, were also approved by the panel. They are:
• SB 1388, authored by Sen. Kelli Ward, R-Lake Havasu City, which would allow school districts and charter school governing boards to establish their own assessments of student performance;
• SB 1395, authored by Sen. Judy Burges, R-Sun City West, which would allow school districts and charter school governing boards to opt out of competency requirements; and
• SB 1396, authored by Sen. David Farnsworth, R- Mesa, which would require school districts and charter school governing boards to adopt the minimum standard established by the Arizona State Board of Education.
The votes on these measures were approved despite warnings from corporate executives that abandoning Common Core standards is a bad idea.
"Our standards and our expectations were set too low," said Glenn Hamer, president of the Arizona Chamber of Commerce and Industry. Business leaders he explained, had worked with governors to ensure high school graduates were prepared for the workforce or college.
Chad Heinrich, lobbyist for the Greater Phoenix Chamber of Commerce said the decision could make Arizona high school graduates unemployable.
"We have workforce needs that we would prefer to meet by hiring Arizona graduates," said Heinrich. "If Arizona graduates are not prepared, our employers could be forced to look to other states to fill those needs."
Companies like Intel, Sundt Construction, Sunbelt Holdings and Bank of America all had representatives formally oppose the decision. A decision on the legislation must still be made by the full Senate and Arizona Gov. Jan Brewer.