As cryptocurrencies gain popularity, churches test future of money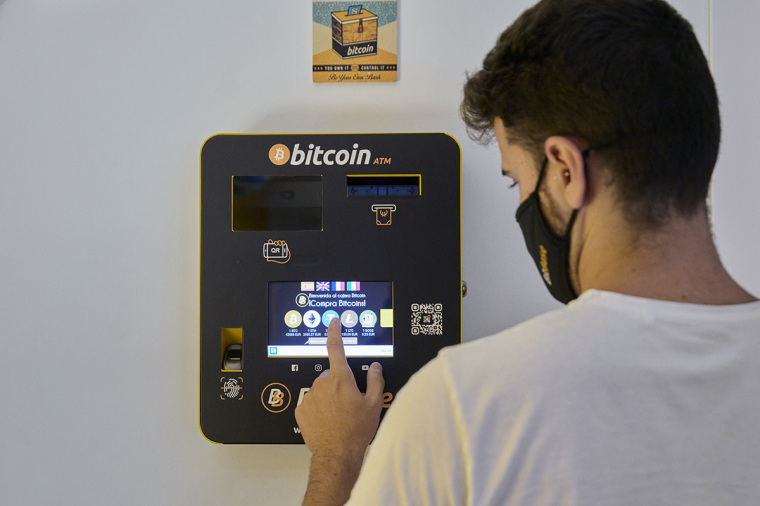 In 2019, Sun Coast Community Church in Sarasota, Florida, announced on its website that it would start accepting donations in cryptocurrencies, including Bitcoin, Ethereum and Litecoin.
"In an effort to support a wide range of diverse giving options for our donors, we've decided as an organization to begin accepting donations in Bitcoin, Ethereum and Litecoin," the church founded by Lead Pastor Larry Baucom said. "Some of our community members have already requested to make donations in cryptocurrency because of the tax benefits that come along with gifts of cryptocurrency."
Cryptocurrencies which are "typically decentralized digital money designed to be used over the internet," according to cryptocurrency exchange platform Coinbase, are growing in popularity because they offer more than just tax benefits for people making charitable donations to churches.
The digital currencies, which are secured by a technology known as blockchain, allow value to be transferred online almost instantly around the world without the need for a bank or payment processor, 24/7 for low fees. They are usually not controlled by any government or central authority because they are managed by "peer-to-peer networks of computers running free, open-source software. Generally, anyone who wants to participate is able to" Coinbase said.
There are more than 12,000 cryptocurrencies in existence but Bitcoin, the first cryptocurrency launched in 2008, is the most popular and influential.
Brian Armstrong, co-founder and CEO of Coinbase, predicted in 2018 that cryptocurrencies are the future of money and that some 1.8 billion people around the world with access to a cellphone but no banking services will finally have new banking in the palm of their hands once the transition to digital money is completed.
"What's really powerful about cryptocurrency is that it lets anybody, if you just have a smartphone and an internet connection participate in the global economy. I think a lot of us in the United States sort of take this idea for granted that if someone gives us money it will be in our bank account and it's not gonna disappear or be taken away from us and that's really a luxury that many people in the world don't have at all," Armstrong said.
"Today (2018) only about 40 million people in the world have cryptocurrency but this is just the very early days. I believe within five years, a billion people in the world will have cryptocurrency and it will shift from this investment phase to utility phase. Meaning people actually using the currency to buy goods and services and transact in the economy," he added. 
And Armstrong could be right. As of 2021, some 300 million people are said to own cryptocurrencies, according to Triple A, and more than 18,000 businesses are already accepting cryptocurrency payments. A survey in a recent Business Insider report also shows that some 54% of fintech experts believe Bitcoin will replace money being issued by central banks by 2050. Another 29% of them believe the takeover could happen much earlier in 2035.
Baucom explained in an interview with The Christian Post on Thursday that he was inspired by a few friends and family members involved in the technology industry to set up a website so they could donate in digital currencies. The biggest donation the church has had so far is one Bitcoin which had a market value of about $57,000 this week.
Since Baucom used the donation soon after the church received it [to avoid capital gains], he did not receive the current value of a Bitcoin for the church's largest cryptocurrency donation.
In the U.S., the Internal Revenue Service classifies cryptocurrencies as property for tax purposes. This allows donations of Bitcoin or other cryptocurrencies made to 501(c)(3) nonprofits like Suncoast Community Church to be written off on taxes without a requirement to pay capital gains tax.
"I think we've had some dips and dabs and stuff. At one point, our biggest donation was one Bitcoin," Baucom said.
He is so confident in cryptocurrencies after studying the market he's also invested in it himself.
"I actually own some myself and I have a relative who is into it up to his armpits. He's my cousin. He has an MBA in this, he deals with tech, a lot of crypto, [so] I have become very familiar with it," he said.
Adam Bennett, lead pastor of Back Bay Church in St. Martin, Mississippi, a 3-year-old Southern Baptist congregation, told CP that his church became the first known Southern Baptist congregation to start accepting donations in cryptocurrencies in September.
"We only started doing it on September 26, so it hasn't been very long," he said.
"It really only started with a handful of people [in the church] who were already invested in cryptocurrency and just out of a discussion and out of curiosity we just wanted to see if this was something that could be possibly done. We found out that it was [possible] and so our church established an account with Coinbase so that we could start accepting it," he explained.
He said since Sept. 26, only a "handful" of people from his church have made donations in cryptocurrencies and the largest value of a donation so far has been about $2,000 worth of Litecoin.
What drove his church to get involved, Bennett told CP, was to largely lead the way in innovation and "try new things as a church instead of doing only the traditional model."
"We want to see what's new and different," he said.
Bennett agrees that as the technology becomes more popular "more churches are going to start looking into it."
"There are a lot of churches out there that want to innovate and try new technologies and I think it's going to ramp up, but there are a lot of traditional churches that just won't do it [as well] for a long, long time," he said.
The Back Bay Church pastor said it wasn't difficult setting up the cryptocurrency donation system for his church and it took about two hours.
While he is excited about the ability of churches to receive cryptocurrency donations, Bennett explained that there is a lot more utility in the blockchain technology for churches than just accepting donations.
He pointed to an application called Strike that is run on the Lightning Network.
"The blockchain networks have utility. Even like an app called Strike. It's run on the Lightning Network and you can actually transfer financial resources anywhere in the world 24/7 for a very little fee. And that type of technology and financial resource transfer, that's going to revolutionize the way we give money to disaster relief people, missionaries. So there's a greater technology here that the cryptocurrencies are running on, the blockchain network," he said. "We're only scratching the surface right now."
When asked if he was worried there might soon be government regulation of the blockchain technology, Bennett said it's something he tries not to think about.
"I don't worry about what the government's going to do," he said while admitting "they could do a lot."
"My personal opinion is that there could be regulations, but it could be more on the taxation end of things," he said.
Indeed, a recent Bloomberg report said the Biden administration is now considering an executive order to examine oversight of cryptocurrencies as prices for the new asset class continue to surge.
In the meantime organizations like The Salvation Army, which also rolled out a cryptocurrency donation option in 2019, urged the public to consider donating digital currency this Christmas.
"The Salvation Army has rolled out cryptocurrency giving options from the grassroots, up over the past year and recently launched a national page for cryptocurrency donations. While we do not have donation statistics available at this time, The Salvation Army is very excited about cryptocurrency fundraising in the future," the organization said in response to questions from CP about its cryptocurrency fundraising campaign.
"We encourage everyone with cryptocurrency to consider giving during the holiday season to ensure that Hope Marches On in the lives of millions of individuals and families struggling with pandemic poverty," officials added.