Aspiring Pastor Allegedly Kills Sunday School Teacher Wife, Ending Instagram Love Story
Aspiring Pastor Allegedly Kills Sunday School Teacher Wife, Ending Instagram Love Story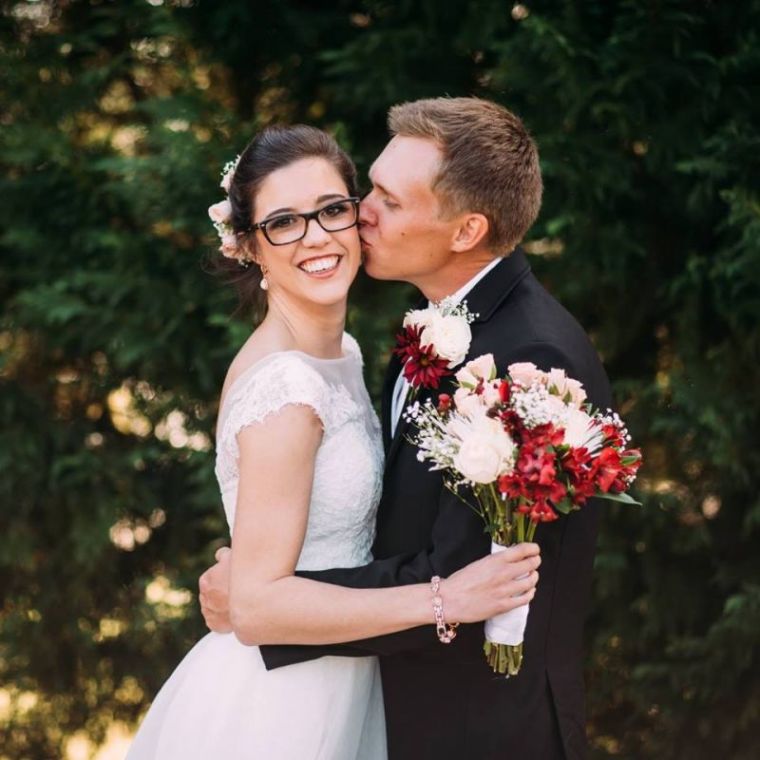 A love story that started on Instagram and resulted in marriage between an aspiring pastor and a Sunday School teacher, ended in a gruesome nightmare last Friday after the man allegedly stabbed his loving wife to death after drinking too much cough medicine.
"I had a dream and then I turned on the lights and she's dead on the floor," the would-be pastor Matthew Phelps, 28, said in a 911 call about the death of his wife, Lauren, at their Raleigh, North Carolina, home.
"Um, I have blood all over me and there's a bloody knife on the bed and I think I did it," he calmly explained on the call that lasted just over seven minutes.
Phelps, who is a huge Star Wars fan, later explained that he may have had too much of the cough medicine he drinks to help him sleep.
"I took more medicine than I should have," he said. "I took Coricidin ... because I know it can make you feel good. So a lot of times I can't sleep at night, so I took some. ... She's not moving. Oh my God."
The couple got married last year at Hope Lutheran Church in Wake Forest where Lauren is a Sunday School teacher. Phelps had a crush on Lauren in middle school and it was Instagram that brought them together again.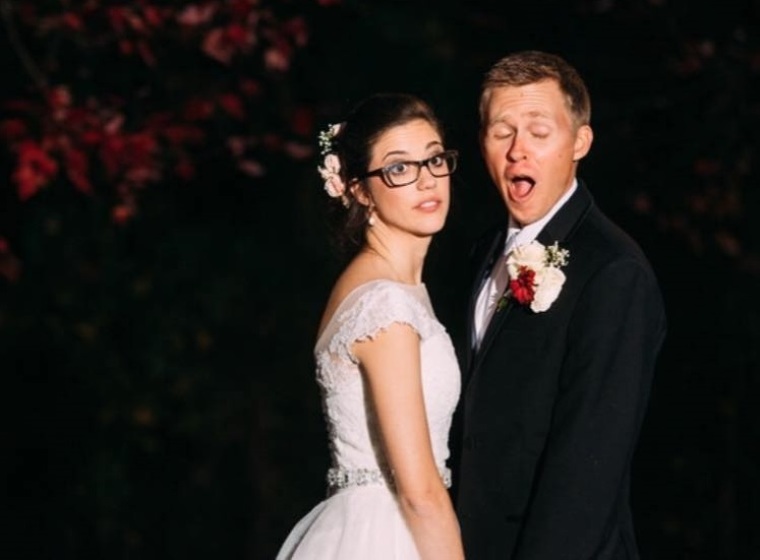 "It was a normal day on Instagram just like any other... or so Matthew thought. Going through the routine of liking, commenting, even sharing other people's pictures as well as posting some of his own. Come late afternoon, he was browsing through images of what his friends had liked when he came across... what he saw to be a very attractive young woman," the couple's story began. "He tapped on the square to see this pretty lady up closer. 'Wait a minute,' he thought to himself, 'I know this girl!' He went to her profile to confirm that it was her; the girl he had a crush on back in middle school. It was her!"
Two years after that encounter, the couple were wed on November 11, 2016. Since then, they have both shared their passion for each other with Lauren constantly beaming about her "Prince Charming."
"I legit have soooo many pictures I want to share right now when talking Valentine's Day / husband this will have to do. Happy Valentine's Day to the best husband there could ever be!!! I'm so blessed to have you forever and always ❤ God did good and knew exactly what he was doing. Our paths were perfectly planned for us to meet at the perfect time after learning the perfect lessons! I couldn't have done it better myself. I love your fun times, silly times, and all the in between times! Can't wait to see our future times -your wife," wrote Lauren on Instagram on Valentine's Day.
On Jan. 1, Lauren also expressed how much she was looking forward to life with her "Prince Charming."
"My year has been amazing and couldn't have asked for better memories! Marrying my Prince Charming, time with my nephews and family, purchasing a family car for our future babies  and so much more!!! Can't wait to see what new memories are made in 2017 Thank you to all my followers and friends I have made on here for being so sweet and supportive! I love each of you," she wrote.
A few weeks after celebrating her wedding to Phelps, she beamed on Instagram again about "how blessed I am to have this wonderful man in my life."
At her six month mark of marriage on May 11, she was celebrating again.
"6 months???? ALREADY... but it feels like just yesterday we had the best day of our lives celebrating and dancing with everyone we love! Although it was an amazing day I love our days spent together the last 6 months and wouldn't take it back for anything in the world! Love you @uncanny_matty more than my words could ever be able to express! #proudtobeMrsPhelps #wifelife #6months#wedding #november11," she declared.
Phelps, on the other hand, rarely made comments about his wife on social media except the week he married her, when he called her his "density."
"2 years ago I started dating this girl I found on Instagram... And now look at us @hugelmaierla, you are my density, I love you more than anything, and you make me the happiest I believe I could ever be," he wrote on Nov. 14, 2016.
On his Instagram profile, he calls himself "pitiful" and also claims he wasn't sure if he was in a dream.
"I'm just a pitiful anonymous, drifting into the abstract, and I can't seem to tell if I am dreaming anymore," he wrote.
A funeral service for Lauren was held at the Hope Lutheran Church on Monday but no mention was made of her husband in her obituary. Phelps was expected to appear in court on Tuesday.