Atheist Group Attacks Bible in 'Genocide & Incest' Billboards to Protest Ken Ham's Ark Encounter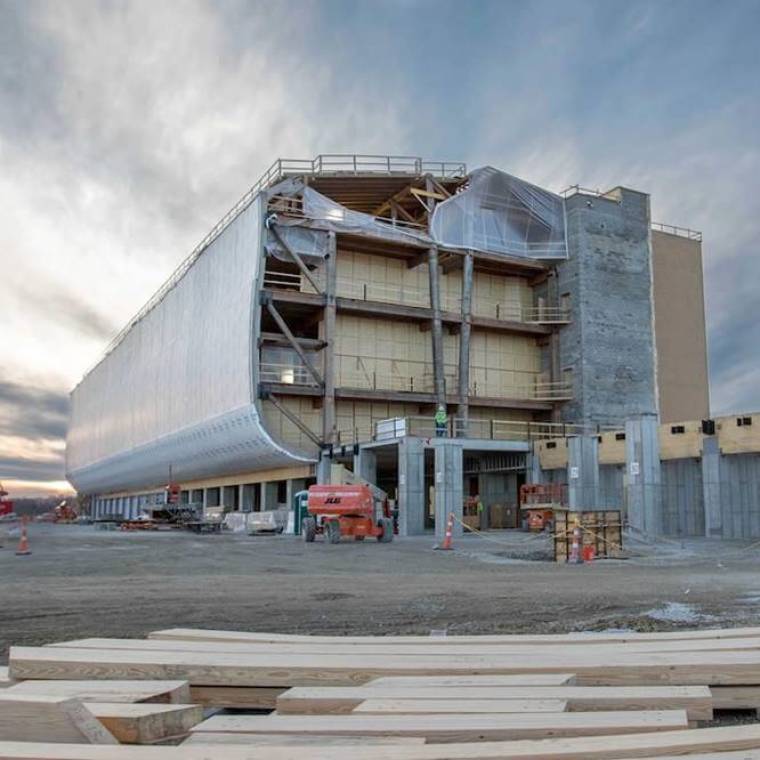 As part of a protest against the Bible, an atheist group is soliciting money to pay for a billboard next to the entrance to the Ark Encounter theme park in Williamstown, Kentucky, that reads "Genocide & Incest Park ... celebrating 2,000 years of myths."
The Tri-State Freethinkers atheist group based in Union, Kentucky, created an Indiegogo fundraising page this week to pay for anti-BIble billboards near the entrance of the Ark Encounter, a life-size Noah's Ark exhibit spearheaded by Creationist Ken Ham, president and CEO of Answers in Genesis, that's slated to open July 7.
In its promotional video soliciting donations, Jim Helton, president of the Tri-State Freethinkers, which represents Ohio, Kentucky and Indiana, is seen thowing a Bible while proclaiming that the book of Genesis is "immoral and highly inappropriate for children."
A mock-up of the proposed billboard shows a depiction of Noah's Ark ark with the statement: "Genocide & Incest Park … celebrating 2,000 years of myths."
The group further claims the Ark Encounter theme park "celebrates a biblical parable of genocide and incest. While they have a legal right to celebrate their mythology, we find it immoral and highly inappropriate as family entertainment."
The Ark Encounter has been in the works for years and will include over 100 biblically-themed attractions.
As The Christian Post reported earlier this year, the project recently won a major court victory when a federal judge determined that state officials were wrong to deny it participation in a sales tax incentive simply because it's a Christian business.
The judge determined that the project should be allowed to benefit from the tax incentive despite having a religious purpose.
As CP reported, Ham said in a statement following the ruling that "Atheist organizations and other secular groups have been falsely claiming that AiG/Ark Encounter should not receive a facially neutral tax incentive in Kentucky because of our Christian message."
"They have also been wrongly stating that AiG would be breaking the law if we used a religious preference in our hiring at the future Ark. AiG has responded many times to their bogus claims, charges which are nothing more than the secularists' blatant desire to see religious discrimination be practiced against AiG. Such discrimination against Christianity is growing across America," Ham added.
Tri-State Freethinkers has already raised well over it's $2,000 goal to pay for at least one billboard, but is also seeking $150,000 to "build our very own Genocide & Incest Park and ask for state tax incentives and we will not discriminate during hire."