Ayesha Curry Tells Liberty Students: Don't Take Freedom to Worship God for Granted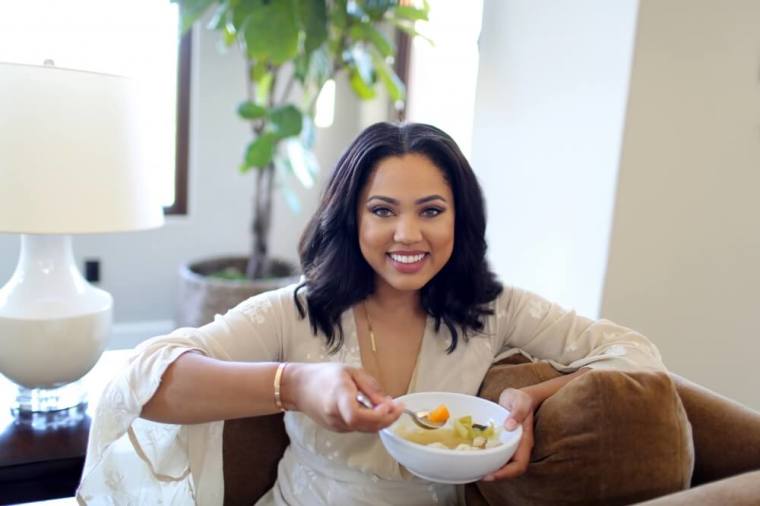 Celebrity entrepreneur Ayesha Curry encouraged Liberty University students to appreciate and take full advantage of the blessing they have to openly worship God on campus during her convocation speech on Friday. 
The 27-year-old author of The Seasoned Life: Food, Family, Faith, and the Joy of Eating Well and host of the Food Network series "Ayesha's Homemade," is also the wife of Golden State Warriors' star point guard Steph Curry. During her first Liberty University convocation speech on the Lynchburg, Virginia, campus, she told those in attendance that they should be grateful for the opportunity they have to freely worship God.
"You guys should be so grateful to have such an amazing community here and this incredible environment to just worship and enjoy the Lord," Ayesha told the students, according to Liberty University. "It is such an amazing feeling, the worship ... just to have that in your back pocket every couple of days, to be able to just serve Him and worship Him — that is special. Don't take it for granted, it is a beautiful thing."
During an interview with The Christian Post in September, Curry spoke about the impact a Christian youth camp had on her life at age 12 when she first felt God's Almighty power.
"When we first got into the service everybody seemed so in love with God and full of the spirit and praising and worshiping. My best friend and I kind of looked at each other like 'what is going on,'" she recalled. "We just weren't used to seeing kids in that element. We were used to seeing our parents like that but not us."
After the first couple of days of trying to get accustomed to the youth who were worshiping God in ways they never experienced, Curry and her best friend changed from cynics to believers.
"So the first couple of days we were kind of looking around trying to figure out what the heck was going on, almost kind of in a cynical way making fun of everybody at the time. About the third or fourth day, I just remember something coming over me and feeling moved," she said. "It's kind of crazy how everyone's journey is different, how you feel the spirit. I remember at the age of 12 I knew and my life was changed forever for sure."
Fifteen years later, Curry is using her faith walk to inspire millennials at the school that her husband's brother, Dallas Mavericks guard Seth Curry, attended. One of the sources of inspiration that Ayesha touched on was her five-year marriage to her NBA star husband with whom she shares two daughters.
While the high profile couple's increasing fame might be impressive to some, Ayesha insists that the pair wouldn't be able to navigate their celebrity status without God.
"We are still learning and everything is happening all at once. But what keeps us going and what keeps us together is God and everything we have founded our relationship and our life on in Christ," she said. "If we didn't have that, we would crumble."