Before Easter, India's Supreme Court Prevents Arrest of Christian Leader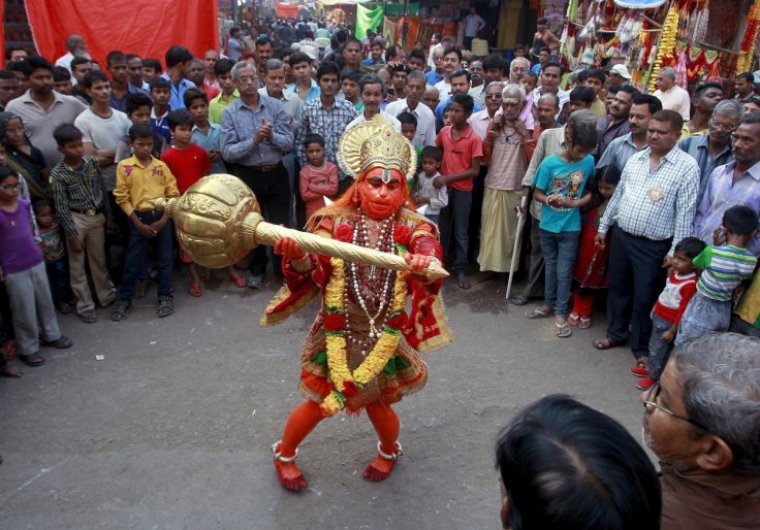 Days before India's minority Christian community celebrates Easter, the apex court has protected a Christian leader, who was falsely accused of hurting religion sentiments of majority Hindus, from being arrested until the trial begins.
Amit Kumar Soren, a professor at a Christian college, St. Columba, in eastern Jharkhand state, was charged with intending to hurt religious sentiments of Hindus after a few Christians were beaten up for distributing pamphlets inviting them to a Christian event in May 2016. Soren was the convener of the event.
Soren applied for "anticipatory bail," or protection against possible arrest, but a lower court rejected it. In the meantime, he was once again named in a police complaint in a completely unrelated case.
The Jharkhand High Court also rejected the bail application. But the Supreme Court finally granted him protection this week.
"Nobody should be persecuted because of their faith," Tehmina Arora, director of ADF India, a human rights organization, said in a statement issued by Alliance Defending Freedom. "Yet violence against religious minorities has become a daily routine in some parts of India. We receive an ever-increasing number of calls for help, especially from Christians, who have been physically attacked, discriminated against in their job or by authorities, and who face constant harassment in their communities."
She added, "Professor Soren's case just shows how absurd the allegations against Christians have become. He was falsely accused of inciting hate. … The Indian Constitution protects religious freedom. Local authorities should respect that."
Last year, the state of Jharkhand introduced the so-called "Religious Freedom Bill," which, in reality, is an anti-conversion law, requiring converts to inform state officials of the time, place and the name of the person administering the conversion. Perpetrators face fines of up to 100,000 rupees ($1,500) and four years in prison.
On paper, the legislation claims to ban conversion by the use of force, fraud or inducement, but these terms are defined loosely to include social work, praying for the sick or even evangelism.
A report by an evangelical group in India described the year 2017 as "one of the most traumatic for the Christian community" in 10 years.
The federal government of India is led by a Hindu nationalist party, the Bharatiya Janata Party.
Last year was the worst since 2007 and 2008, when about 100 Christians were killed and thousands of homes of Christians were burned down or destroyed in eastern Orissa state's Kandhamal district, said the Annual Report on Hate Crimes against Christians in India in 2017, released by the Religious Liberty Commission of the Evangelical Fellowship of India.
The commission recorded at least 351 cases of violence against Christians in 2017, and the report said the actual number could be much higher, as the list is not "exhaustive."
"Most cases go unreported either because the victim is terrified or the police, especially in the northern states, just turn a blind eye and refuse to record the mandatory First Information Report," it explained.