Bernie Sanders to Speak at Liberty University; Hillary Clinton's Rival Says He Wants 'Consensus' With Christians on 'Wealth Inequality'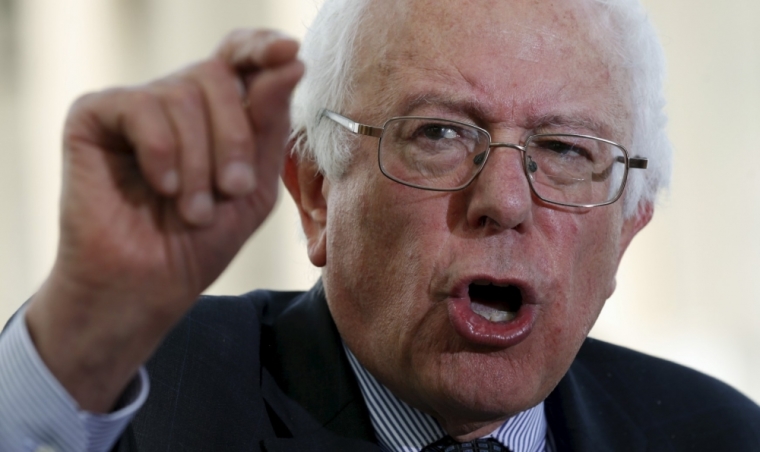 Liberty University, the largest Evangelical University in the world, will feature an address by self-described socialist and presidential candidate Bernie Sanders.
Sen. Sanders, I-Vt., accepted the invitation and will speak on the campus as part of Liberty's fall convocation schedule on Sept. 14.
Republican presidential candidate Ben Carson is also slated to address the school in October during the fall schedule.
"Liberty University was kind enough to invite me to address a convocation and I decided to accept," Sanders said in a statement through his campaign.
The event, which undergraduates are required to attend, often draws in excess of 12,000 attendees.
"It goes without saying that my views on many issues — women's rights, gay rights, education and many other issues — are very different from the opinions of some in the Liberty University community," continued Sanders, who has accused conservative Christian organizations in the past of "gay bashing."
"I think it is important, however, to see if we can reach consensus regarding the grotesque level of income and wealth inequality in our country, about the collapse of the middle class, about the high level of childhood poverty, about climate change and other issues."
In a newly released WMUR Granite State Poll, Sanders narrowly trails Hillary Clinton in New Hampshire's first in the nation primary. Sanders has closed the gap in the state in part because of the FBI's investigation into whether Clinton compromised classified information as secretary of state by using non-secured personal servers at her Chappaqua, New York, home.
Clinton leads Sanders 42 to 36 percent, but the poll has a margin of error of 5.9 percent, essentially making the New Hampshire Primary a statistical tie.
On Twitter Thursday, Fox News contributor and USA Today columnist Kirsten Powers praised both Liberty and Sanders. "Good for him, and good for Liberty for inviting him," she wrote.
While Sanders emphasized that it is harder to speak to an audience who has opposing views, he said he looks forward to "meeting with the students and faculty of Liberty University."
Sanders, who identifies as Jewish and is regarded as largely secular, has said that he is a fan of Pope Francis and praised the pontiff for his critique of capitalism and supportive comments for government action to address climate change.
The late Sen. Ted Kennedy, D-Mass., and Rev. Jesse Jackson are other notable liberals who have spoken at the conservative Evangelical university. According to Jerry Falwell Jr., Kennedy and his father, the late Jerry Falwell, were "friends."
Sen. Ted Cruz, R-Texas, launched his campaign on the campus of Liberty in 2015. Donald Trump, among many other 2016 Republican presidental candidates, has also spoken at Liberty.
Liberty University is located in Lynchburg, Virginia, and was founded by Falwell in 1971.