Biden, Bolton, 'Age of Impeachment,': 4 highlights from Trump impeachment trial
Biden, Bolton, 'Age of Impeachment,': 4 highlights from Trump impeachment trial
Bolton book allegations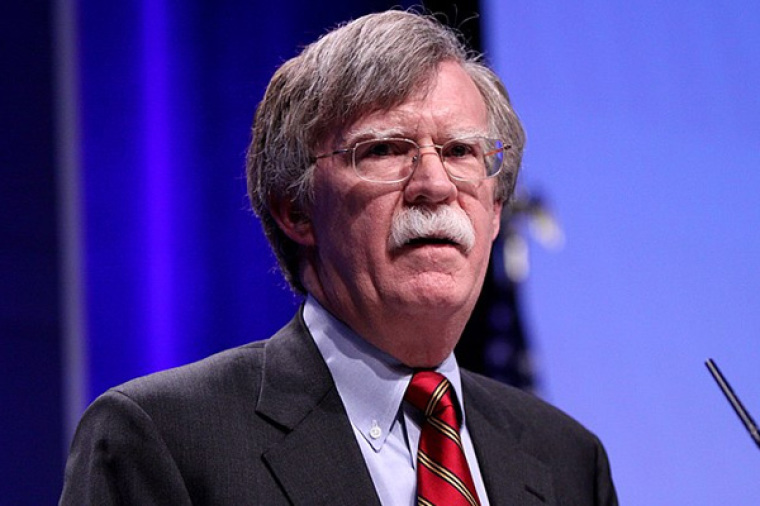 Leaked details from a book manuscript by former national security adviser and ambassador John Bolton has had an impact on the Senate trial.
According to alleged details from the leaked manuscript of Bolton's book, first reported by The News York Times, Bolton might be able to provide evidence that President Trump was withholding military aid to Ukraine until they investigated meddling in the 2016 election by supporters of Democratic nominee Hillary Clinton and former Vice President Joe Biden's dealings when he was heading the U.S.'s Ukraine policy.
If true, Bolton's testimony could strengthen the key impeachment allegation that Trump committed an abuse of power in his dealings with the Ukraine, noted The Washington Post.
The twin brother of Army Lt. Col. Alexander Vindman, one of the House Democrats' witnesses in the impeachment inquiry, is suspected of being the person who leaked details of Bolton's manuscript to The New York Times. While the Times' reporters did not read the manuscript or say who leaked details to them, the newspaper said it was told details about it by those who had read it. 
Vindman's brother, Army Lt. Col. Yevgeny Vindman, a senior ethics lawyer for the National Security Council, is in charge of the review process for manuscripts written by former NSC officials, such as Bolton's book that was submitted to the NSC on Dec. 30.
During his House testimony, Alexander Vindman testified that he told his brother, Yevgeny, about the president's July 25 phone call with Ukrainian President Volodymyr Zelensky, in which Trump is accused by his opponents of pressuring Zelensky to investigate Biden. The two brothers discussed the call and Yevgeny told Alexander that he knew the transcript was moved to a top-secret server. and A transcript of that call can be read here. 
Following the leaked details of Bolton's book, his lawyer, Chuck Cooper, said in a statement on Sunday, "it is clear, regrettably, from The New York Times article published today that the prepublication review process has been corrupted and that information has been disclosed by persons other than those properly involved in reviewing the manuscript."
Republican Sen. Mitt Romney of Utah told news media that he believed it was "increasingly likely that other Republicans will join those of us who think we should hear from John Bolton."
"It's important to be able to hear from John Bolton, for us to be able to make an impartial judgment," Romney said, according to The Washington Post.
For their part, Trump's defense team rejected the significance of the claims about the Bolton manuscript, with attorney Alan Dershowitz addressing them on Monday.
"Nothing in the Bolton revelations, even if true, would rise to the level of an abuse of power or an impeachable offense," he said, UPI reported.