Bishop Eddie Long Returns to Church After Rumors of Treatment in Mexico
Controversial senior pastor of New Birth Missionary Baptist Church, Bishop Eddie Long, returned to his flock Sunday after rumors emerged last week that he allegedly traveled to Mexico to receive treatment for his undisclosed "health challenge."
RELATED NEWS: BISHOP EDDIE LONG DIES AGED 63; CAUSE OF DEATH REVEALED BY NEW BIRTH MISSIONARY BAPTIST CHURCH
New Birth released a single low quality photograph taken from a distance and accentuated with virtual marker arrows to help identify their pastor waving and smiling alongside his spiritual son Pastor Brian Tamaki of New Zealand's Destiny Church who was part of a celebration of the bishop's 29 years in ministry on Sunday. Other photos of the celebration posted online were similarly long shot photos.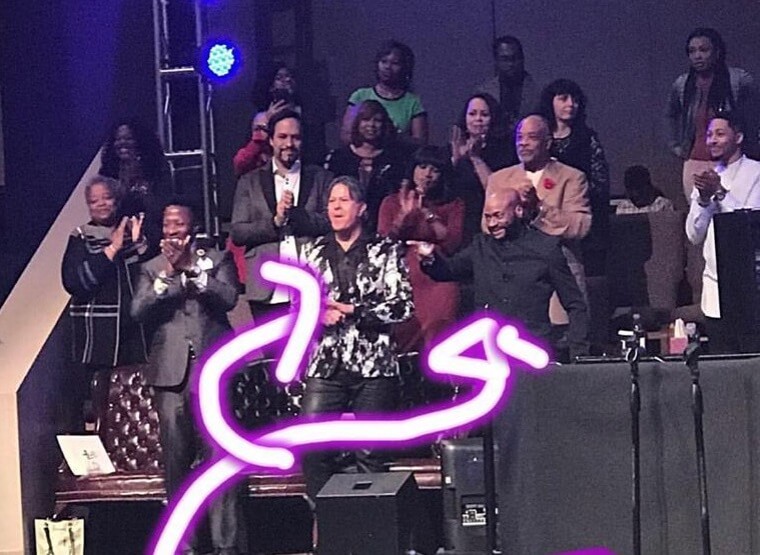 Prior to the release of this photograph, New Birth officials had declined to comment on the exact date of Long's return to church and did not respond to questions about his health from The Christian Post.
Some of Long's followers like Carla Tucker declared Long's appearance in church Sunday as a sign of God's healing.
"GOD blesses us daily, but this morning he lit the Candles. AWESOME time in HIS service, just like the Day of Pentecost! Thank GOD for healing and restoration, for Pastor Bishop Eddie L & our First Lady Elder Vanessa Long and the family," Tucker wrote in a post on the church's Facebook page.
Long was forced to admit in a statement to CP last month that he was battling a "health challenge" when reports alleged that he was gravely ill weeks after he claimed he had lost a significant amount of weight due to a new raw vegan diet.
"I am recovering from a health challenge that I trust God to deliver me from. It is unrelated to the eating for life diet consisting of mostly raw vegetables that I am continuing, as part of a holistic approach to good health," he said in the statement without explaining what the health challenge is.
"At this time my family and I are requesting that you respect our privacy. I truly appreciate your prayers and support for me, my loved ones and my beloved New Birth Church Family," he added.
Last Thursday, however, the Obnoxious Television blog which previously reported that a verified member of Long's church said he is suffering from an unspecified gastro-intestinal cancer that has already progressed to stage 4, alleged that the controversial megachurch pastor had traveled to the Oasis of Hope Hospital Cancer Research and Alternative Treatment Center in Mexico before his Sunday appearance for treatment.
Thousands of desperate Americans seeking alternative treatment for cancer have visited Oasis of Hope despite the American Cancer Society placing the clinic's former longtime operator, Dr. Ernesto Contreras, on a list of practitioners who use "unproven methods" in 1971. The clinic is currently run by Ernesto Contreras' son Dr. Francisco Contreras.
Operators of the clinic boast on their website that their "integrative cancer protocol, combines alternative and medical therapies proven to increase the patient's success rates up to 3x times over the US national averages."
A staff member of Oasis of Hope, who did not give his name in a call with CP on Friday, however, said no one had checked into the center under Long's name and declined answering any further questions.
Bishop Long's older brother, Pastor James "Joe" Long, died in Florida on November 29, 2010 after a 13 year battle with prostate cancer according to his obituary. He was 59.