Mall of America Seeks Restraining Order Against Black Lives Matter Protesters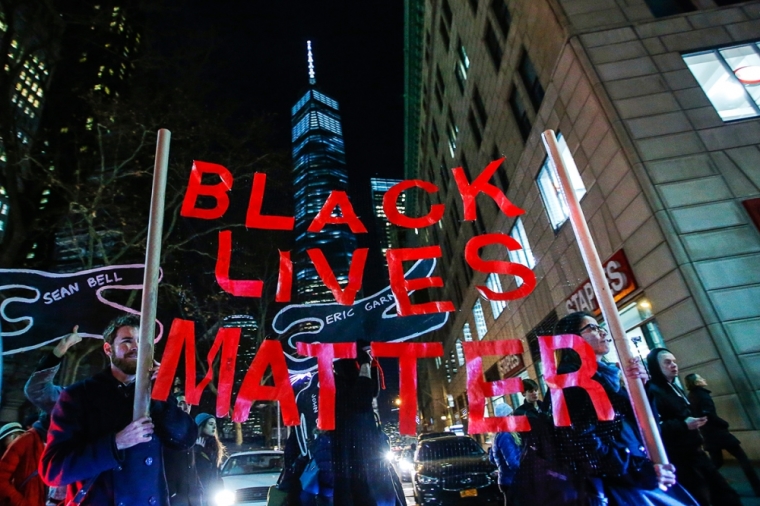 The Mall of America in Minnesota is seeking a temporary restraining order to prevent Black Lives Matter protesters from gathering at the shopping center the day before Christmas Eve.
The Black Lives Matter movement, an activist group, recently announced it would be holding a protest on Wednesday at the largest mall in the United States to protest the recent death of Jamar Clark, a 24-year-old African-American man who was fatally shot by Minneapolis police on Nov. 15.
The circumstances surrounding Clark's death remain disputed, as police officers argue the man was preventing officers from responding to a domestic violence call. Protesters, however, believe Clark was shot after he was handcuffed by police. Officers refute that claim, stating that Clark was not handcuffed when he was fatally shot in the head.
Since the incident in early November, Black Lives Matter protesters have been organizing events around Minneapolis to bring attention to the 24-year-old's death.
Minnesota Judge Karen Janisch is expected to determine on Tuesday if the Mall of America will be granted a temporary restraining order against the Black Lives Matter movement which is planning to hold its protest at the large shopping center on Wednesday, one of the busiest shopping days of the year, just as it did last year.
The mall argues in court filings that the activist group lacks permission to hold a protest on mall grounds, as the Mall of America is considered private property and does not allow demonstrations to take place.
Mall of America representatives have also requested temporary restraining orders against eight major organizers of the Black Lives Matter movement.
"This is not about free speech. This is not about whether or not these folks have a good cause. Of course they have a good cause," attorney Susan Gaertner, representing the mall, said in a statement to KARE 11 News. "This [is] about where you demonstrate, and you demonstrate in places like this — in a courthouse. Mall of America on Wednesday is a place to take your kids and shop."
Miski Noor, a Black Lives Matter organizer, recently told Fox News that regardless of the judge's ruling, the activist group plans to carry out the protest.
"We're not going to be canceling," Noor told the media outlet. "Us not showing up and us not speaking would be the mall winning."
In Dececmber 2014, nearly 25 people were arrested after hundreds gathered at the Mall of America to attend a police brutality protest, also organized by Black Lives Matter.
The protest forced some storefronts in the mall to temporary close due to overcrowding.
According to USA Today, Mall of America representatives had sent letters to Black Lives Matter organizers ahead of the 2014 protest, warning them that it was illegal to protest on private property, and they were therefore running the risk of being arrested.
Jordan Kushner, one of the attorneys representing Black Lives Matter activists, told the Minneapolis Star Tribune that the mall's demands are not legally protected for the upcoming protest.
"They could tell people to stay away from their property, but they cannot tell people what to say or what not to say," Kushner told the media outlet. "It's trying to control their speech."