Boehner to Sue Obama for Abusing Executive Powers
House Speaker John Boehner announced this week that he plans to file a federal lawsuit against President Barack Obama for allegedly abusing his executive power by changing policies without consulting Congress.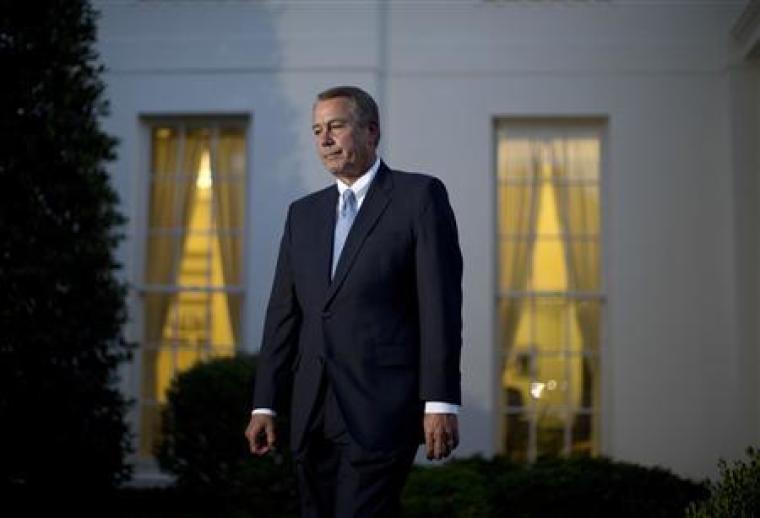 When asked at a news conference on Capitol Hill if he planned to file the lawsuit against the president, Boehner told reporters: "I am."
"You know the Constitution makes it clear that the president's job is to faithfully execute the laws and in my view the president has not faithfully executed the laws," Boehner, a Republican, said.
The House speaker added that he believes the president has attempted to erode the government's legislative branch during his past five years in office. "This is about defending the institution in which we serve. If you look back over the past 235 years of our history there's been movement between the inherent powers of the executive branch versus the inherent powers of the legislative branch and what we've seen clearly over the past five years is an effort to erode the power of the legislative branch."
The announcement of Boehner's planned lawsuit comes after months of concern among Republicans, who point to several instances in which the president used his executive power to pass policies, instead of allowing a congressional vote. Recently, the president has changed policies on the environment, immigration, and federal labor laws without consulting Congress. One recent executive decision involved extending family leave to same-sex couples.
Democrats have denounced the upcoming lawsuit, arguing that the president uses his executive power to pass policies that would otherwise hit a wall in the deeply-divided Congress that has been described by some as inactive. House Minority Leader Nancy Pelosi said Wednesday that Boehner and the House Republicans are using the lawsuit as a form of "subterfuge" to distract from their inactivity in Congress.
"They are doing nothing here so they have to give some aura of activity," Pelosi, a Democrat, told reporters. The House minority leader added that she hopes ultimately Boehner will drop the lawsuit and the GOP will begin acting like an "adult."
If Boehner does follow through with the lawsuit, it will likely be filed in a month, after Congress returns from its weeklong break after July 4. The plaintiff in the lawsuit would be the House of Representatives, and the lawsuit would still need to be voted on by the top GOP and Democratic leaders in the House.