'Bombshell testimony': 5 Important takeaways from the latest impeachment hearings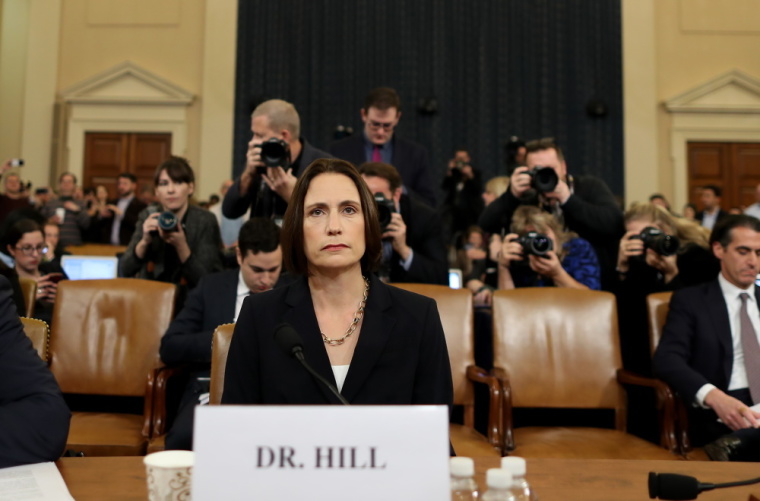 Hill attacks 'fictional narrative' of Ukrainian interference
Fiona Hill, the former National Security Council senior director for Europe and Russia, criticized House Republicans for claiming that Ukraine interfered in the 2016 presidential election.
In her planned opening statement for Thursday, Hill labeled the claim a "fictional narrative that has been perpetrated and propagated by the Russian security services themselves."
"The unfortunate truth is that Russia was the foreign power that systematically attacked our democratic institutions in 2016. This is the public conclusion of our intelligence agencies, confirmed in bipartisan Congressional reports. It is beyond dispute, even if some of the underlying details must remain classified," stated Hill.
"As Republicans and Democrats have agreed for decades, Ukraine is a valued partner of the United States, and it plays an important role in our national security. And as I told this Committee last month, I refuse to be part of an effort to legitimize an alternate narrative that the Ukrainian government is a U.S. adversary, and that Ukraine — not Russia — attacked us in 2016."