Buddy the Dog Hitches a Ride Outside Ambulance to Stay With His Best Friend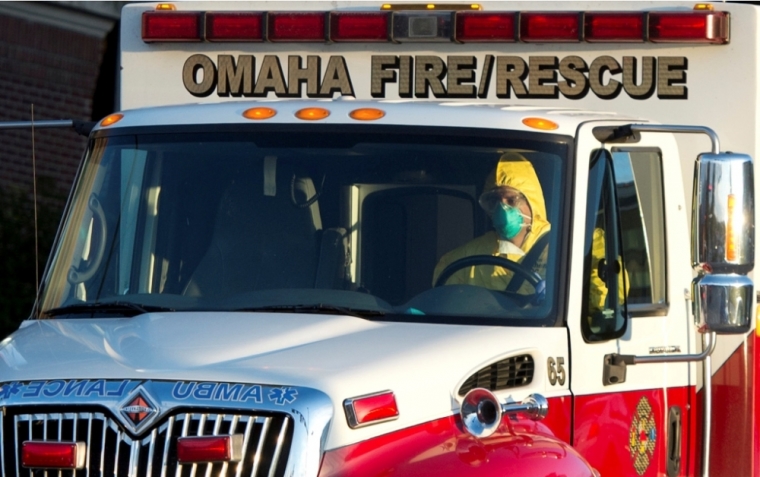 Buddy the dog hitched a ride on the outside of an ambulance in Texas for 20 miles before emergency staff realized he was there. The 4-year-old Beagle mix was determined to stay by his best friend, San Angelo rancher J.R. Nicholson, when the man went to the hospital.
Buddy's wild ride on the ambulance began with 85-year-old Nicholson, who told his ranch hand Brian Wright that he felt really dizzy and should go to the hospital on Oct. 26. Emergency personnel didn't notice that the 35-pound dog wanted to go along too.
About 20 miles into their trip to Hill Country Memorial Hospital, another driver got their attention and let them know the Beagle mix was outside the vehicle on the side step.
"We didn't have anything else to do but to load the dog up and put him in the ambulance and take him to the ER with us," emergency medical technician Tanner Brown told the San Angelo Standard-Times.
Wright drove to the hospital as well, and once Nicholson was ready to go home, the ranch hand was there to take both him and Buddy back.
Wright has said that he thinks of a lot of his dog, whom he adopted from a pet shelter four months ago. He told the Standard-Times that he's "impressed" with what Buddy did.
"He didn't have to go to the hospital with me, but he did," Wright said.