'Call of Duty' 2016 Could Include 'Modern Warfare 1 and 2' as Pre-Order Bonus Content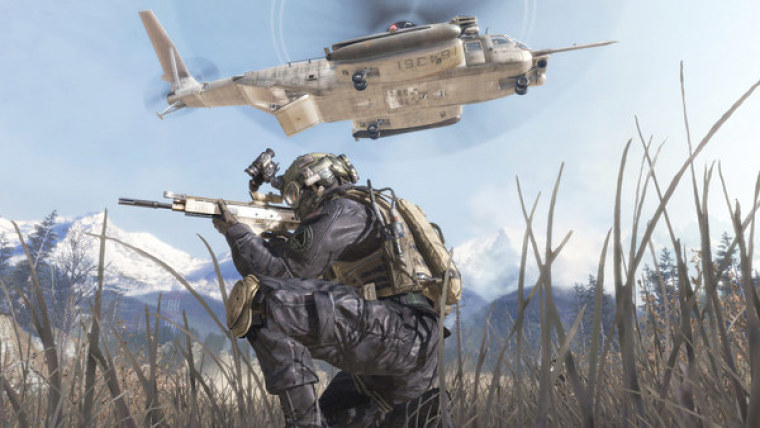 There's a new rumor for "Call of Duty" 2016. The latest on the new game says the upcoming sequel will include "Modern Warfare 1 and 2" as pre-order bonuses.
The speculation started when The Tech Game reported that a "credible source" reached out to them saying the latest "Call of Duty" title entry from developer Infinity Ward could come with "some sort of pre-order bonus content." The source further claims the pre-order bonus is not confirmed yet but will likely be "Call of Duty: Modern Warfare" and "Call of Duty: Modern Warfare 2," backward compatible of course. The upcoming "Call of Duty" game and both "Modern Warfare" titles come from Infinity Ward.
Pre-order bonus are not new in gaming, and Microsoft's Xbox One offerings have recently been making this promotion popular or trending. The upcoming action RPG from FromSoftware, "Dark Souls 3," has been confirmed to include the original and Xbox One backward compatible "Dark Souls" game. Another game that's set to release with a pre-order bonus is "Quantum Break" and the bonus is "Alan Wake."
"Call of Duty" 2016 has been the subject of many speculations. Aside from the recent pre-order bonus rumor, the game's plot or theme has also been speculated on several times in the past. Among these rumors include the possibility of Infinity Ward doing a follow up to its "Ghosts" title, while another one talks about the developer possibly bringing the setting to outer space.
As always, without any official confirmation, it's best to treat these rumors with a grain of salt. What's certain at this point is that Activision has previously stated that the upcoming "Call of Duty" 2016 game will be "innovative." A first look at the game will be available during the E3 2016 where gameplay footage is expected to be showed off.