Channel 4 Defends ISIS Show Despite Accusations of Glorifying Terror, Pleas From Victim's Daughter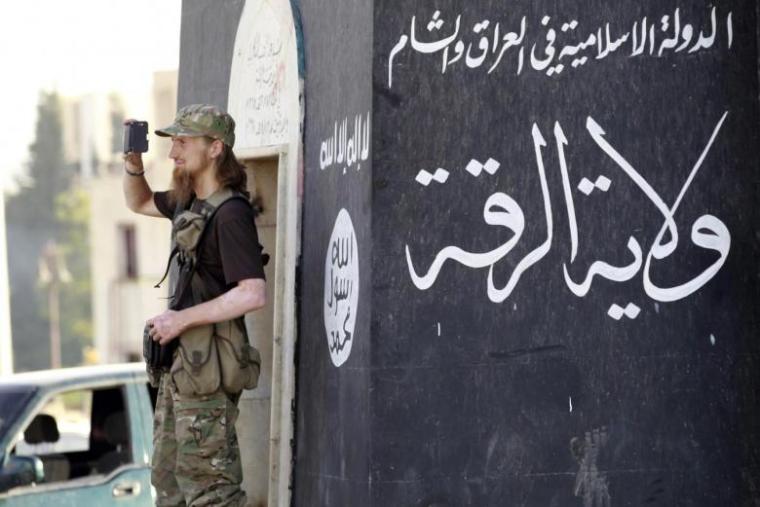 Despite accusations from critics that the new TV show "The State" is glorifying the Islamic State terrorist group, U.K.'s Channel 4 has defended the four-part series which premiered on Sunday.
The show, which follows a group of young Britons who decide to travel to Syria to join IS, is based on 18 months of research and production work, writer Peter Kosminsky said.
Kosminsky added that he hopes the drama will discourage others from attempting to join the terrorist group, which is known for attracting a large number of Western youths.
"I absolutely hope it will have a deterrent impact," the writer said, according to The Guardian.
Charlie Winter, a senior research fellow at the International Center for the Study of Radicalization at King's College London, also insisted that the researchers behind the show carried out very detailed work.
"There were a lot of scenes straight from Islamic State propaganda. It was clear the researchers had watched a ton of propaganda to make it seem as legit as possible," Winter said.
Responding to the criticism, Winter said that the point of "The State" is to give terrorists a face.
"It's absolutely necessary that we realize these are people who have done bad things but they're still people ... If it provokes a conversation — a more nuanced, less emotional conversation — then I think that's a good thing," he argued.
Channel 4 said in a statement, "Across the four episodes the series explores in depth the cruel reality of the characters' experiences of life in Syria, and at no point does it endorse nor encourage others to follow in their footsteps. Though it is a difficult and challenging subject, we believe it's more important than ever to confront these urgent issues."
Critics of the show have included the daughter of David Haines, a Scottish aid worker who was beheaded by IS back in 2014.
Bethany Haines, 20, had urged the Channel 4 drama to be pulled in light of the recent terror attack in Barcelona, where 14 people were killed.
"The violence in the drama would be upsetting to anyone," Haines wrote to the Mail on Sunday.
"But I think it would be particularly horrifying for those affected by the events of the last few days. So, I would like to say to Channel 4's executives: Put yourselves in that situation."
Jacob Rees-Mogg, a Conservative MP for North East Somerset, urged Channel 4 executives to listen to Haines' request.
"Without having seen the program, I don't want to say whether they are right or wrong in broadcasting it now, but they should be sympathetic," Rees-Mogg said.
Mail Online reported that families have been calling on the broadcaster to postpone airing "The State" out of respect for the victims in Spain.
Colonel Richard Kemp, former commander of U.K. forces and a security expert, commented, "There are already too many people going to fight for IS. We have to be concerned that a program like this will encourage more to do so."
According to the Mail, the show depicts the "brutality of life under IS, showing severed heads on metal spikes, beheadings and even youngsters playing football with a severed head."
"Viewers will also see dismembered bodies of babies scattered in a hospital in the Syrian city of Raqqa after a bombing."