Children's Magazine Highlights to Feature Same-Sex Parents in February Issue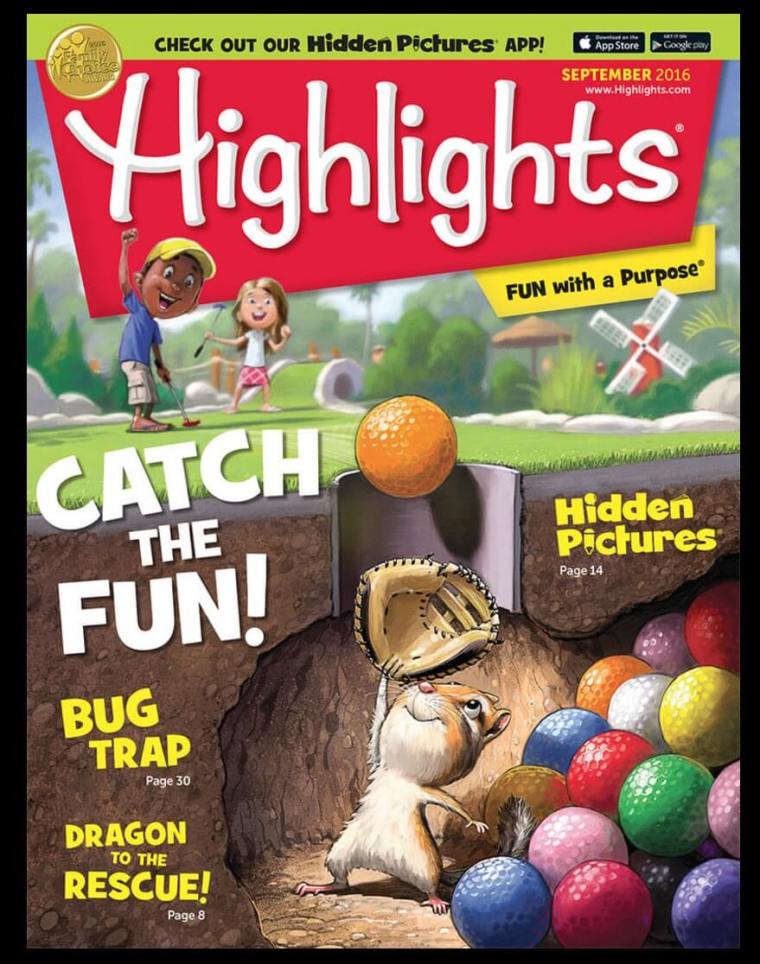 Highlights, one of the longest running children's magazines in the United States, will feature a family with same-sex parents for the first time in its February edition.
The magazine's next issue will carry an illustration that shows two men loading a station wagon for a family trip in an item that invites readers to send letters, according to The Washington Post. "Has your family ever taken a memorable family trip?" the text reads. "Tell us where you went and what you liked about it."
On why it decided to feature a same-sex couple, the magazine's editor in chief Christine French Cully was quoted as saying, "We did expect and received a backlash when we committed to becoming more fully reflective to all the different kinds of families out there. We expect this will make some people unhappy. Our focus remains on creating the best possible content for children."
Many Christians, however, are objecting to the publication's move to lace their content with sexual themes.
Nancy Pearcey, author of Finding Truth who is writing a book on the subject of sexuality, told The Christian Post in an earlier interview that sex has been displaced from its biological function and become central to human identity.
"The problem is that when sexual desire is seen as the defining feature of our identity, it becomes rigid and inviolable," Pearcey said. "To question someone's identity is taken as an attack on their selfhood and worth. By contrast, a Christian view of human nature does not place sex at the center."
The magazine was criticized in October after subscriber Kristina Wertz, an LGBT activist, complained on the publication's Facebook page that it doesn't feature same-sex couples.
"My partner emailed you about the lack representation of LGBT families in Hello magazine last month and we have not received a response," Wertz wrote. "Our 1-year-old daughter loves Highlights! She carries her magazines all over the house and we read them countless times a day. One of the reasons we appreciate Hello is the diversity represented — families of all races, interracial families, and grandparents. We are consistently disappointed, however, in the complete lack of same-sex parents in Hello magazine."
The publication wrote in response, "We understand your wish to see your family's situation represented in Highlights Hello. For much of our readership, the topic of same-sex families is still new, and parents are still learning how to approach the subject with their children, even the very little ones. We believe that parents know best when their family is ready to open conversation around the topic of same-sex families."
Highlights also included a statement on its website after criticism, saying, "For those of you who know us — who read Highlights magazine as a child or have given it to a child — you know we have a long history of inclusion. When we represent people in our magazines, we make it a point to include diversity. We strive to be diverse in every way; the goal is not to specifically spotlight diversity but to represent it within the context of the magazine the way we always have, to help kids understand that while differences exist, we are all actually more alike than different."