Christian Couple Held in Qatar on Suspicion of Killing Their Adoptive Child Set to Return to US
Christian Couple Held in Qatar on Suspicion of Killing Their Adoptive Child Set to Return to US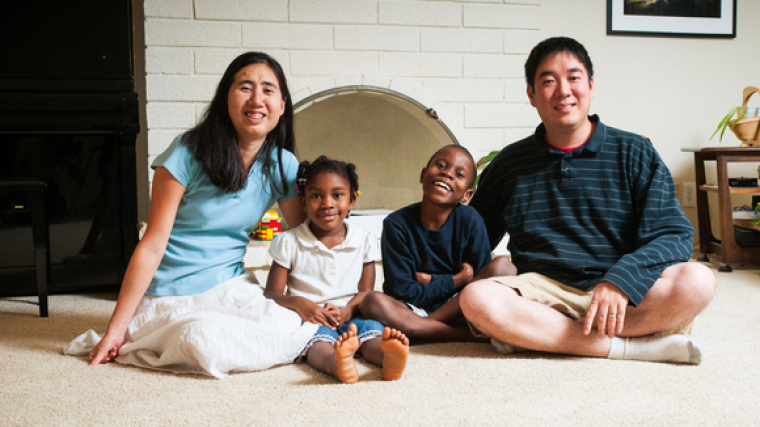 An Asian American couple held in a Qatar jail for nearly a year after the death of one of their adopted children will return to their home in the United States today after being acquitted of murder charges.
Grace and Matt Huang, previously detained, tried and convicted for allegedly starving their adopted daughter Gloria, were cleared of those charges over the weekend. However, Qatar officials had continued to bar the Huangs from returning to the states as late as Monday. Officials lifted the travel ban this week after U.S. Ambassador to Qatar Dana Smith filed a motion on the couple's behalf.
The Los Angeles couple moved to the Arabic nation in 2012 so that Matthew Huang could work with an international company constructing sites for the 2022 World Cup. Their lives were turned upside down when 8-year-old Gloria died in January 2013.
Gloria, adopted from Ghana, had a history of malnutrition. However, Qatar officials viewed her death with suspicion, charging the couple with starving their daughter in order to sell her organs. CNN reported that Qatari prosecutors also suspected that the Huangs adopted Gloria and her siblings via the black market and sought to pursue human trafficking charges.
Matthew Huang told journalist Katie Couric that he believed the accusations had to do with race. "I believe that authorities in Qatar suspected foul play because we are Asian and we adopted three children from Africa who are black," he told Couric in October.
Grace Huang's sister, Joanne Chin, said the couple, both Christians, "believe in the purpose and need of adoption" and purposely adopted "high-needs" children. Chin launched a Change.org petition urging for their release. The petition has received over 17,000 signatures.
Qatari prosecutors convicted The Huangs in March and sentenced them to three years in prison. Their two sons were taken into custody and placed in a government orphanage for nine months. The children were eventually released into their grandmother's care.
The Christian couple was imprisoned for 10 months until they appealed their conviction. Appellate Judge Abdulrahman al-Sharafi overturned the sentence due to faulty forensic reports.
Chin, Ambassador Smith and Secretary of State John Kerry were among those worked to publicize the Huangs' plight and advocate for a fair ruling.
Matthew Huang said he and his family are "tired." "We're exhausted and we want this to end," he told CNN.
Matthew Huang said in a statement following the acquittal that his family has not been able to properly grieve their daughter's death because of the trial. The couple looks forward to reuniting with their two sons in the United States.