NFL Star Ben Watson Uses Season-Ending Injury to Write 'Playbook' for Dads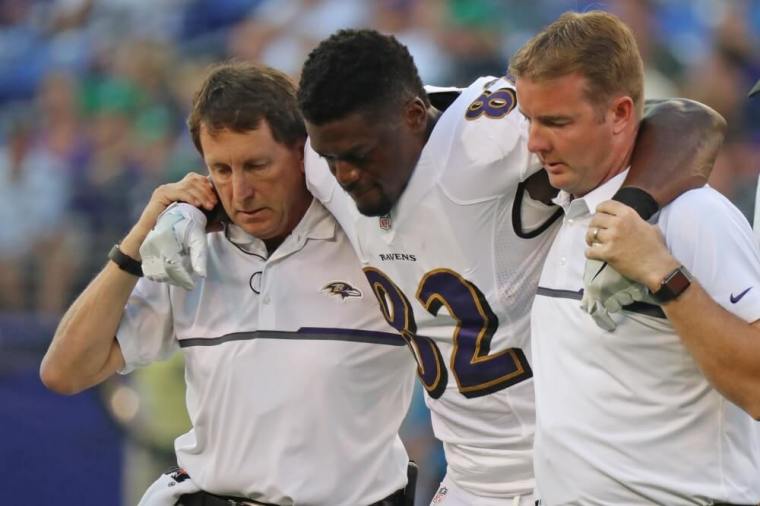 Christian NFL star Benjamin Watson has found a silver lining to spending the entire 2016 NFL season on the sidelines rehabbing an injury that occurred during the preseason in August.
The 36-year-old Watson, who is in his 13th season as an NFL tight end and his first as a member of the Baltimore Ravens, tore his Achilles tendon in Baltimore's third preseason game.
Knowing that Achilles injuries take months to heal and that he would miss his entire first season with the Ravens, Watson later said in September that he put his trust in the fact that "God has a plan in all of this" and cited Exodus 15:2.
On Thursday night, Watson took to his public Facebook page to inform his fans that his time off the field has not been wasted this season.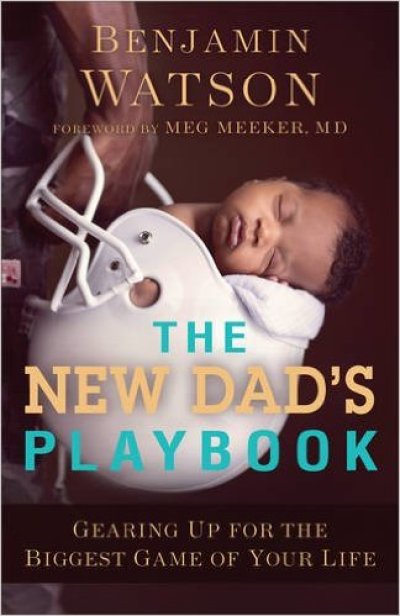 In addition to spending time with his his wife and five children, Watson has also been able to work on his second book, The New Dad's Playbook: Gearing Up for the Biggest Game of Your Life, which is due to be released in May 2017.
Watson wrote that the book will serve as "a practical and encouraging guide for rookie and veteran dads alike that will empower and equip them to be the supportive and informed partners that their spouses need while preparing them for the greatest game of their life, Fatherhood."
"After five very different pregnancies and births, I hope my failures, victories and teachable moments provide an additional resource for men who want to be great lovers, comforters, protectors and providers during this special time but sometimes don't quite know how," Watson explained.
The book has a foreword written by Meg Meeker, a pediatrician who has authored numerous books on parenting from the Catholic worldview.
The book comes after Watson, who is a frequent commentator on current events, issued some strong statements about the importance of fatherhood earlier this year.
In August, Watson praised the father of 23-year-old African-American Sylville Smith, who was killed by Milwaukee police, for taking some of the blame for his son's death.
"Being on the street, doing things of the street life — entertaining, drug dealing and pimping ― and they're looking at their dad like, 'He's doing all these things,'" Smith's father, Patrick, told a local Fox affiliate. "So I'd like to apologize to my kids because this is the role model they look up to. When they see the wrong role model, this is what you get."
Watson said Smith's comments "confirm the importance of fathers in their children's lives."
"The importance of the spiritual and natural family in our culture is continually being disregarded, dismissed and defamed," Watson wrote on Facebook at the time. "We have not and will not be better for it."
In an interview with a pro-life pregnancy center earlier this year, Watson also explained that a father's attitude toward responsibility can play a large role in many women's decisions to get abortions.
"[A] lot of the women wouldn't be having abortions if the men would step up and be a part of what they are already biologically a part of. Raising children and having children, even though the women birthed the child, is designed for two people to do it," Watson said. "And there is so much undue stress and pressure on the woman if the other one isn't there."
Watson's new book comes after he penned the 2015 book Under Our Skin: Getting Real about Race. In the book, Watson takes lessons from his own life and his role as a father and husband to thoughtfully analyze both sides of the racial conversation.
Since writing the book, Watson has appeared on a number of news networks to offer his insight on current racial issues.
Although The New Dad's Playbook won't be released until May, it is now available for pre-order on Amazon.