Country Star Scotty McCreery: I'm Not Ashamed of My Faith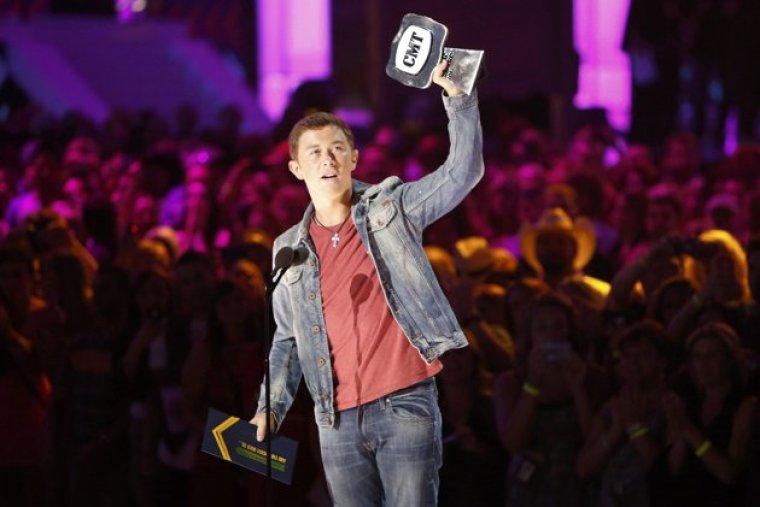 Country music star and "American Idol" Season 10 winner Scotty McCreery began a new tour Thursday and made a powerful declaration before promoting his new album this week.
"I'm not ashamed [of my faith] but I know that everyone doesn't agree with me," the 20-year-old McCreery told FOX411 on Wednesday.
"I wanted to have more songs with religious backgrounds," McCreery said. "When you're out there talking about your faith and what you believe in, you'll face some backlash. But mostly, I've received support."
He kicked off his "See You Tonight" tour in Newark, Ohio's Midland Theatre Thursday.
"I really want this to be an album that people can listen and say, 'Oh, that is Scotty,' and it really be me," McCreery said of his second studio album See You Tonight, on the bio page of his website. McCreery regretted the short amount of time spent on his first album, and said that he is "definitely more mature on this album."
Crosswalk reviewer Ed Cardinal acknowledged a musical coming-of-age in McCreery's songs. "McCreery takes serious steps toward artistic growth on two closing selections," Cardinal wrote. The artist's faith strongly emerges in the final song "Something More."
"'Something More' sums up today's country music scene in a single shot," Cardinal wrote. "Acknowledging the prevalence of hits about trucks and drinking, he admits a longing to sing about something that means something more, like for example, knowing that man up on the cross in a crown of thorns."
True to the song, McCreery told Fox that he surrounds himself with friends who do not surrender to the "rock and roll temptations." "Luckily I've got a great group of guys in my band – we don't usually face the temptations that you see in the old rock style kind of folks," he said.
In his first album, Clear As Day, released in October 2011, the artist aimed to include an explicitly Christian song, following his May 25, 2011 victory in the 10th Season of "American Idol." On that album, he included the song "Old King James," which dwells on a Bible being passed down for generations. The song was nominated for the Mainstream Inspirational Country song at the 2013 ICMAs.
McCreery released his second album Christmas with Scotty McCreery in 2012 and his most recent album, See You Tonight on Oct. 15, 2013. See You Tonight inspired his 2014 tour, and was preceded by a single hit of the same name, released in May.
The video "See You Tonight" has nearly 3.8 million hits on YouTube, and McCreery is promoting it via Twitter, aiming to get it up to 5 million views. The video shows a soldier driving to visit his girl, looking at pictures of her, and picking up flowers for her.
Last summer, McCreery announced via Twitter that he will be joining the cast of A&E's hit show "duck Dynasty" on their cruise this summer. He also performed at the Sweet 16 birthday party of one of the show's stars, Sadie Robertson. "Duck Dynasty" stars have been outspoken in their faith, which has earned them both press coverage and the opportunity to give sermons.
McCreery's own outspoken Christianity goes back to his "American Idol" win. On that occasion, he wore a cross necklace and told the audience, "I've got to thank the Lord first; He got me here."