DeMarcus Cousins vs Anthony Davis [POLL]: Who is the Better Center for 2016-17 NBA Season? Sacramento Kings & New Orleans Pelicans Stars' Stats Comparison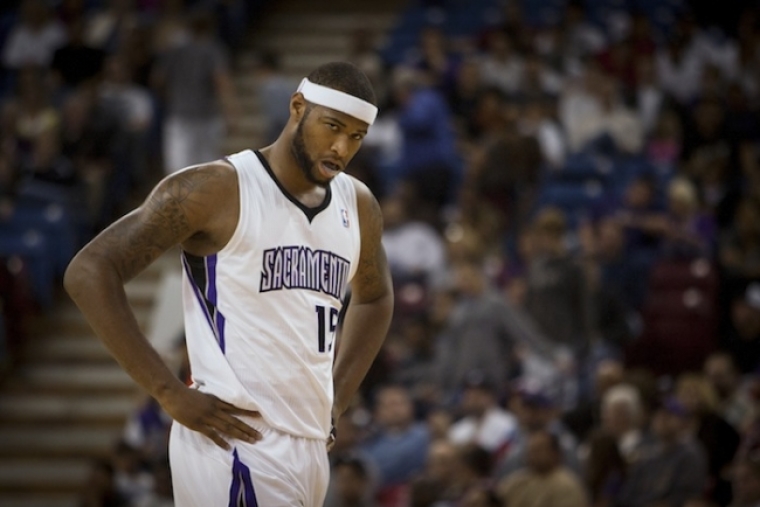 Sacramento Kings' DeMarcus Cousins and New Orleans Pelicans' Anthony Davis are among the centers in the league who have the potential to dominate in the 2016-17 NBA season. Cousins is more experienced than Davis, but they possess almost identical stats. Who is the better center?
Cousins vs Davis

Halk Halkias of SportsBlog wrote that he would prefer Davis over Cousins mainly because of their on- and off-court attitude. He explained that Cousins performed well in the past seasons but he has the tendency to hurt his team because of his foul attitude and body language. He stressed that the 26-year-old center of the Kings easily gets mad at his teammates and yells at refs when something goes wrong.
Halkias stated Davis is better because the NBA star has been one of the primary contributors to the Pelicans despite the fact that he was not yet given the chance to fully lead the team. He also added that the 23-year-old forward-center plays harder and does not give up easily when things do not work.
Moreover, the Top 100 NBA Players of 2017 released by Sports Illustrated on Friday also favored Davis over Cousins. Davis took the eighth spot of the annual rankings while Cousins occupied the 12th place. However, it is noticeable that Davis slipped from his third spot last year, while Cousins slightly improved from his 14th rank.
Davis' fall from the annual rankings could be attributed to his health woes. He was plagued with knee and shoulder injuries during the Pelicans' brutal 30-52 campaign last season. Davis health problems made him miss the 2016 Summer Olympics, while Cousins enjoyed manning the middle of Team USA's third consecutive gold-medal run.
NBA Stats Comparison

When it comes to NBA stats, Cousins and Davis are of the same wavelength. Davis has an edge in points and blocks per game, while Cousins takes the edge in rebounds per game.
Cousins, who is a two-time NBA All-Star, accumulated an average of 20.2 points, 10.8 rebounds and 1.2 blocks per game on his 6-year NBA career. On the other hand, Davis recorded an average of 20.8 points, 9.7 rebounds and 2.4 blocks per game in the past four seasons. He is also a three-time NBA All-Star.
Cousins played better than Davis last season. He averaged 26.9 points, 11.5 rebounds and 1.4 blocks in 65 games, while Davis garnered an average of 24.3 points, 10.3 rebounds and 2.0 blocks in 61 games.
Poll

Who is the better center for the 2016-17 NBA season: Cousins or Davis? Share your thoughts by joining our poll below.