Despite yellow vest protests and terrorist attacks, Paris is open for business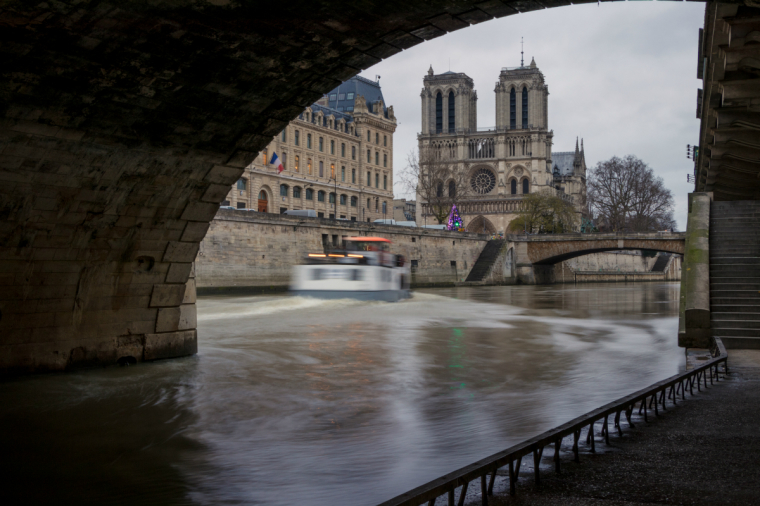 PARIS — Many of my friends and family couldn't believe I was coming here in the wake of ongoing protests by the yellow vests, or gilets jaunes in French, and the recent terrorist act in Strasbourg.
They assumed the city wasn't safe. Yes, the protests continue, but Paris is open for visitors.
I am excited for my third Parisian Christmas. As I recently wrote, the holidays are a great time of the year to visit Paris and other big cities. Generally speaking, crowds are minimal and all of the attractions and sights are open.
As an Anglican, I will worship Christmas Eve at the Cathedral Church of the Holy Trinity, better known as the American Cathedral and the seat of the Episcopal bishop in Europe. Located on the fashionable Avenue George V, the Gothic Revival edifice dates to the 1880s.
As with everyone else who goes to Paris I will also visit The Louvre — after all, it's a must-visit — but instead of trying to see everything I am only going for "A Dream of Italy: The Marquis Campana's Collection," a special exhibit that runs through mid-February. Afterwards it's off to the City of Paris Museum of Fine Art. One of more than a dozen museums historically run by city hall, the Musée des Beaux-Arts de la Ville de Paris, as it is called in French, isn't as overwhelming as The Louvre. Best of all, admission to the world-class museum's permanent collection is free.
Two other museums on my list are the Musée de Cluny with its medieval religious art and the Cité de l'Architecture et du Patrimoine, or the Museum of Heritage and Architecture in English. The latter is known for its collection of casts from the façades of old churches and cathedrals.
While I have other plans on my schedule, including visits to several old favorites, including the 13th century Sainte-Chapelle, I will follow the example set by American visitors in the 19th century — long before Hemingway and the Lost Generation — as best told by David McCullough in his book The Greater Journey: Americans in Paris and embark upon long, rambling walks.
And who knows, one of my walks may just take me to Harry's Bar, which, like every old bar once patronized by Hemingway, claims to have been his favorite.
Where to stay
I chose the Intercontinental Le Grand Hotel, which has welcomed guests since its opening by Empress Eugenie, wife of Napoleon III, in 1862. Just be mindful that an extensive renovation is underway. Nevertheless, I highly recommend the hotel, which stands in the shadow of the palatial and similarly old opera house. Rooms start at about 300 euros (about $340) per night.
Spires and Crosses, a travel column exclusive to The Christian Post, is published every week. Follow @dennislennox on Twitter and Instagram.
Dennis Lennox writes about travel, politics and religious affairs. He has been published in the Financial Times, Independent, The Detroit News, Toronto Sun and other publications. Follow
@dennislennox
on Twitter.