DeVon Franklin Explains Why He Does Not Depend on Religion to Access God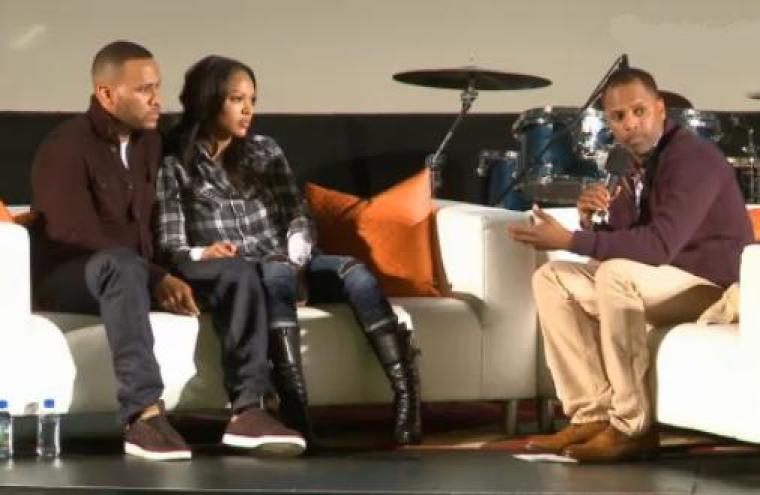 DeVon Franklin may be a Seventh-day Adventist minister who is vocal about his faith, the Franklin Entertainment production company head says he does not depend on religion.
Franklin, the 36-year-old husband of popular Christian actress Meagan Good, recently spoke to Essence magazine about his views on religion.
"I'm connected to religion and that's how I access God. I'm in a relationship with God that can sometimes be informed by religion, but not dependent on religion," Franklin told Essence. "Religion is an organizational institution that is there to help access God and a relationship with God. I'm a Christian man."
Franklin began preaching at his uncle's church 20 years ago. Although he is known for bringing about films such as "Sparkle," "The Karate Kid" and the latest "Heaven Is for Real," Franklin previously explained how he is able to merge his career and Christian faith.
"The more I started embracing the ministry side, the more it actually added to my career in Hollywood," Franklin told The Hollywood Reporter last year. "Knowing what challenges people are facing and then working on movies that can address those real-life issues gave me a path in this business."
Three years ago Franklin, who is also married to actress Meagan Good, impressed media maven Oprah Winfrey within minutes of meeting her. On her website, Winfrey spoke about her reason for inviting Franklin on her show.
"I met a young man a couple of months ago who's [sic] faith was so strong and Light was so bright, that after less than 7 minutes with him I said we need to do a show together," Oprah said of Franklin in 2012. "An unlikely candidate to be a spiritual thought leader, (he's a Hollywood executive) I was so moved by his passion and commitment to faith while functioning in the lion's den of entertainment I could hardly wait to do a 'Super Soul Sunday' and share his insights, clarity and wisdom with you."
The media maven went on to call Franklin a unique spiritual teacher.
"He's in the business of developing movies and talent, but as you will see, is a bonafied dynamo himself... a different kind of spiritual teacher for our times," she said.