Evangelical Christian Writer Jen Hatmaker Urges Christian Trump Supporters to Show Restraint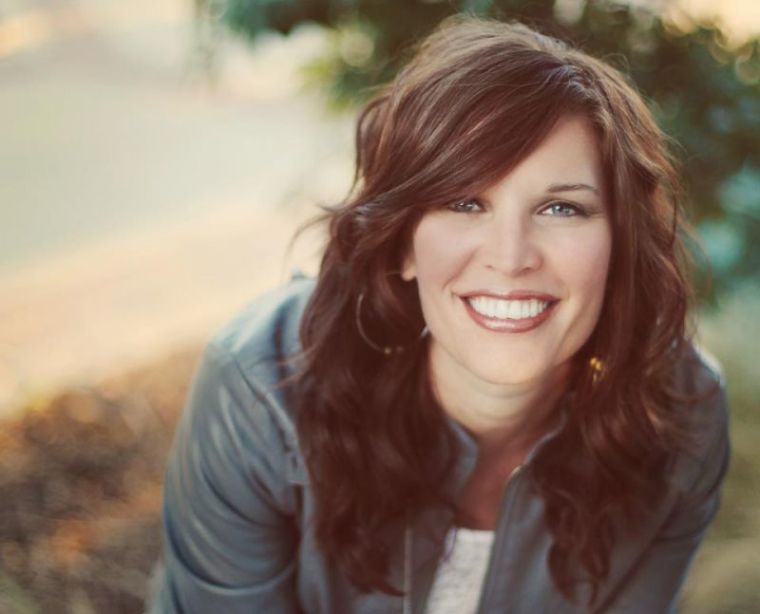 Jen Hatmaker, the high-profile evangelical Christian author who made headlines last month for endorsing same-sex marriage and declaring these unions can be holy, urged evangelical supporters of President-elect Donald Trump to show restraint in the aftermath of his shocking win at the polls on Tuesday.
"To those of you who are cheering this morning, please: I ask so sincerely to show restraint on your celebration today, because this campaign has caused considerable and palpable pain to so many people. As my friend Helen Lee said: 'Dear Evangelical Church, please no triumphalism tonight. You need to understand that many of us are pierced through by this election night.' Please be gracious and gentle today. Please acknowledge the very real pain of so many of your neighbors. (I will carefully guard this comment section too, so thank you for either showing grace or restraint.)," she wrote in a post on her Facebook page on Wednesday morning.
She also sought to console those disappointed by the Nov. 8 results of the presidential election.
"To everyone devastated and scared this morning, to those who didn't vote this direction and feel betrayed and shocked: No leader can make us fear or hate our neighbor. No leader can stop us from loving, defending, representing, advocating, bridge building, and gathering. No human has ever been able to staunch the power of love. We have had many presidents and we will have many more, and yet here we are, the people of Jesus, managing to further the kingdom generation after generation through cultures, shifts, crisis, and the changing of guards," she wrote.
"We rise up today like we did yesterday and tomorrow. Be good news. Be a good neighbor. Be kind and hopeful and generous. Hug your babies and don't let their fear find a permanent home. But for today, look out for your friends that feel maligned and forgotten, and if that person is you, treat yourself with tender, tender care. I am your friend in sorrow today," she added.
To further explain why she wanted her fans supporting Trump to be gracious in their celebration, she pointed to the reaction of CNN political analyst Van Jones to Trump's election.
"Just in case the pain I referenced is unknown to you, if it is not a part of your life or your friends' experiences, Van Jones' brief segment on CNN last night should be heard with gracious ears," she asserted.
In the segment, Jones who is black, raised concern about Trump's effect as leader who said on the campaign trail that illegal immigrants should be deported and the U.S. should institute a temporary ban on Muslim immigration until better background checks were implemented. 
"You have people putting children to bed tonight, and they're afraid of breakfast. They're afraid of 'How do I explain this to my children?' I have Muslim friends who are texting me tonight, 'Should I leave the country?' I have families of immigrants that are terrified tonight," Jones said.
He continued: "This was a rebellion against the elites, true, it was a complete reinvention of politics. But it was also something else. We haven't talked about race. This was a 'white-lash' against a changing country against a black president in part. And that's the part where the pain comes."