Evangelical megachurch might save historic Okla. mainline church from demolition by buying it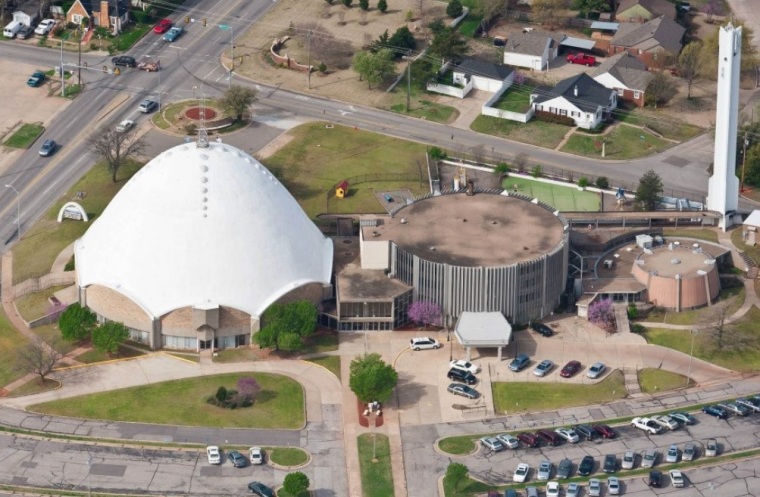 An Oklahoma-based megachurch is looking into adding a historic church reportedly threatened with demolition as a new campus.
Crossings Community Church, a congregation with campuses in Oklahoma City, Edmond, and online that averages 8,000 weekly worshippers, has been working to acquire First Christian Church of Oklahoma City.
Jennifer Ayotte, spokesperson for Crossings Church, explained in comments emailed to The Christian Post on Monday that her church is "always considering new opportunities to reach into other areas of our community."
"We are very excited about the possibility of a satellite in this location of our city," she added, noting that they also have a satellite campus at the Joseph Harp Correctional Center in Lexington.
"We will be spending the coming months evaluating this opportunity as we have no plans of demolishing the iconic structure, but rather have it continue in its originally intended use as a church."

In February, Oklahoma City Ward 2 Councilman Ed Shahid took to Facebook to explain that demolition of First Christian Church "appears imminent."
Although the church is on the National Register of Historic Places for its architectural design, Shahid noted that the current owners believe there are too many issues with the building and their congregation has declined too much to be able to fix the issues.
"I received notice from a member of the Church Board that the property was under contract contingent on the buyer being able to demolish the buildings," explained Shahid, as reported by The Oklahoman in February.
"The Church contends that they have 40 people left in the congregation, asbestos is omnipresent in the building, and their reserve fund built up in stronger days is near depletion."
Ayotte of Crossings provided CP with a statement from Senior Pastor Marty Grubbs, in which he explained that he does not want to demolish the church.
"I really don't like to see great churches torn down …  and First Christian Church has been a really great church in this community ...[they] built a nationwide, highly respected architecture in their building," stated Grubbs. "We really love that location ... that area of town."
For their part, First Christian Church announced on Easter Sunday that they were negotiating with Crossings about a possible purchase of the property.
"This will allow the building to be resurrected for the use in which it was intended as a church," stated First Christian Senior Pastor the Rev. John Malget, as reported by The Oklahoman on Sunday.
"It will allow the congregation of First Christian Church to also receive a resurrection as we move forward with the call that God has on our congregation."