Ex Stripper: Why I Left Dancing After Meeting a Pastor's Wife in the Club, Visiting a So. Baptist Church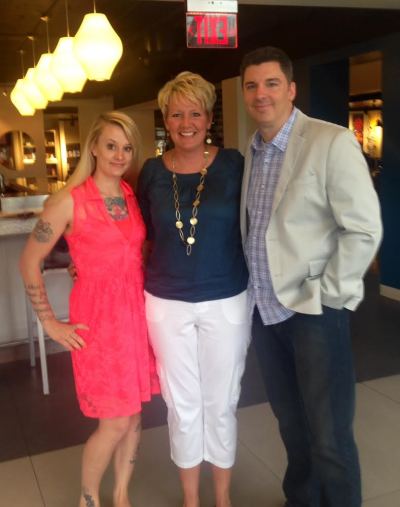 Imagine being a 23-year-old mother of two, recently divorced and finding yourself holding a resume that is blank under educational background. It was a desperate situation. There was no family or friends to lean on for financial support; she needed to make money fast to feed her two young daughters. So Katie (who asked that her last name not be included for personal reasons) reluctantly resorted to the only asset she felt she had – her body – to make ends meet.
Katie's life took a dramatic turn, however, when her world collided with a Southern Baptist pastor's wife who took it upon herself to bring homemade comfort food to strip clubs throughout Nashville, Tennessee. Erin, the unassuming wife of pastor Todd Steven of Friendship Community Church in Mt. Juliet, visted the young strippers consistently, and genuinely just wanted to give them home cooked meals, thoughtful gifts, and talk about their life outside of work.
"She (Erin) was very happy and sweet, she just wanted to get to know us. She wasn't forward or trying to get in our face so I figured I'd talk to her," recalled Katie to The Christian Post. "I had talked to her for a couple months before I even knew she was from a church. She was just really nice and trying to love on us."
It was this non-judgmental love displayed by Erin when they met at the strip club that gave Katie the courage to visit Friendship Community Church. Katie said she was particularly sold on going to church when she noticed that Erin had remembered detailed conversations the two had previously had. As simple as it may be, Katie shared that Erin would "ask about my kids and my life and it wasn't like she was looking for anything in return."
Katie, now 24, also recalled that when she first visited Friendship Church she was surprised by what she found.
"The people there didn't look like cookie-cutter Christians," Katie said. "Not everyone looked like what most people would think if they saw a typical Southern Baptist. The one thing everyone had in common was their love for God and it struck me to think that even I could fit in."
After attending the church, she realized that she didn't need to be perfect in order to be accepted by God.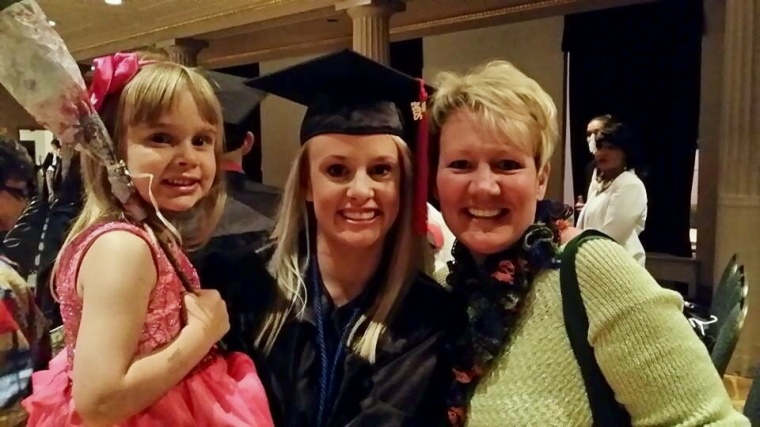 But Katie's decision to commit her life to God was not immediate, she noted. Over time, she began to feel convicted and at one point decided to leave stripping behind without thinking about her next move or how she would support her family.
"Erin emailed me one day and asked if I was going to be at the strip club on the day she was going to go visit and in an instant decision, I said, 'You know what, I'm not going to work, ever.' At that moment, I didn't know what faith was or that God was going to protect me but I felt this unexplainable calmness in my heart, so I quit," Katie recalled.
After quitting, Katie said she was tempted to go back because of her financial needs, but someone in the church helped her find a job working from home. Her biggest challenge after quitting was going from making $70 an hour on average at the strip club, to $12 an hour.
These days, Katie goes back to the strip club with Erin every other week to help with the church's "Strip Club Ministry," and shows the women whose life mirrored her former one the same love Erin showed her.
But Katie is the first to admit that she still struggles with remaining steady in her walk with God.
"I've had a lot of temptations along the way including going back to dancing and even filming porn … (life after stripping) has never gotten perfect," Katie candidly admits.
But she adds, "There is never a miracle solution to make your problems go away but I've been able to see the other side of things like the depression that was hard for me to get over. I feel like I have someone who is protecting me now … this step was more than about just changing my life but changing my children's life and their entire future."
In May, Katie took a step in filling the blank spot under educational background on her resume by gaining an associate's degree in criminal justice and is currently pursuing a career with the police department.