Family Sues Florida Couple for $60 Million Over Missing 'Ancient' Bible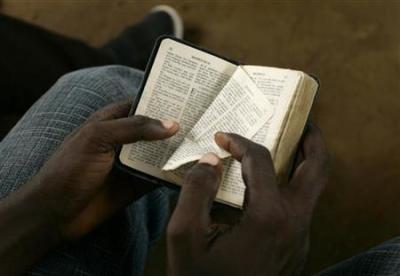 Heirs of a Brooklyn, New York man are suing a Florida couple for $60 million for allegedly not returning an "ancient" Bible to the New York-based family.
Relatives of the Brooklyn man, David Arakie, filed their lawsuit in the borough's federal court this week, alleging that Sam and Aviva Greenberg of Boca Raton, Florida have failed to return the full Hebrew Bible considered to be an ancient, unique Holy Book used by religious scholars.
"The Bible is unique because it is one of the oldest known full sets of a Hebrew-language Bible and is in almost perfect condition [and] is an important resource for biblical scholars," the lawsuit reads, according to the New York Daily News.
In their lawsuit, the plaintiffs, who are the children and grandchildren of Arakie, alleged that before their relative died in 1972, he gave the Bible to his friend, Zalmen Gurewicz to study. Gurewicz was reportedly supposed to return the Bible, but passed away before he was able to. The lawsuit alleges that when Arakie's relatives contacted Gurewicz's daughter, Aviva Greenberg, she promised the Brooklyn family that she would return the ancient Bible that had reportedly been stowed away in a suitcase.
The lawsuit then states that the Greenbergs failed to return the Holy Book, with a representative of the family reportedly suggesting that they had donated the Holy Book to a local religious institution.
The Greenberg family is denying any wrongdoing suggested in the lawsuit, telling the Daily News that they were never in possession of the Bible. Instead, they argue that their father donated the Holy Book to a religious institution in Canada before he died. The Greenbergs also argue that the lawsuit incorrectly refers to the Holy Book as a "Bible," when it is in fact a Torah.
There have been previous cases of ancient Bibles going missing from their owners. Back in April, workers at a Good Will store in Denver, Colorado discovered an heirloom 200-year-old Bible in a donation box filled with computer parts. One of the employees at Good Will used online genealogy sites to trace the Bible's origin to England, and found that descendants of the book's original owner were living in New Jersey. The employees then sent the Holy Book to the relatives on the east coast.
Other recent news stories have detailed the resilience of ancient Bibles. When a gas fire erupted at an evangelical church in Harlem, New York back in March, firefighters recovered from the rubble and ash a decades-old Bible that had been with the church since it was first built over 80 years ago.
"The Word was preserved," the Rev. Rick Del Rio of Abounding Grace Ministries said of the Bible that survived the explosion at Spanish Christian Church in Harlem. "We thank God for that," he continued. "The building has come down, but the spirits are alive."