Ferguson Pastor: We Need to See Our Community as a Trauma Patient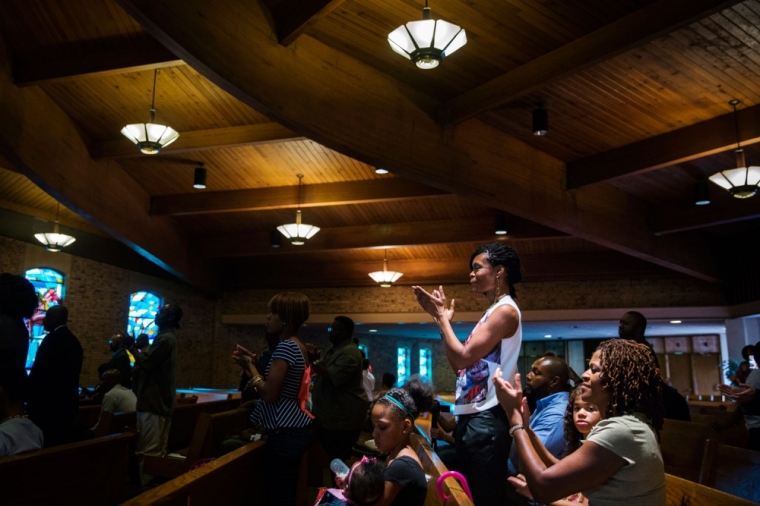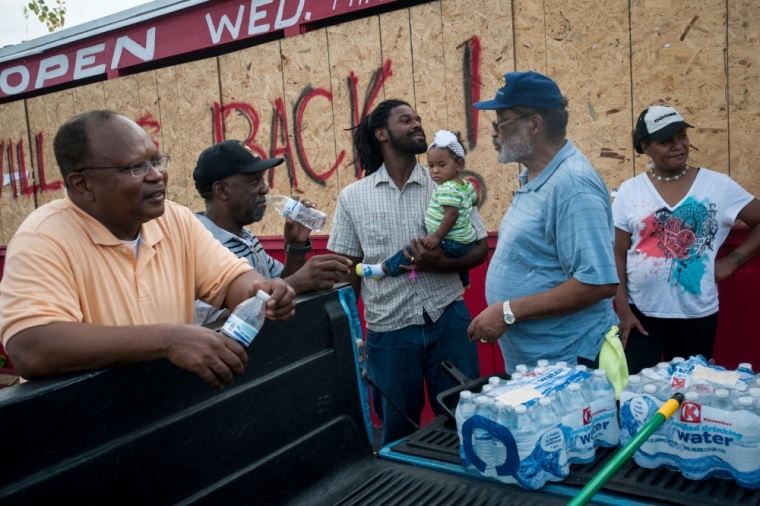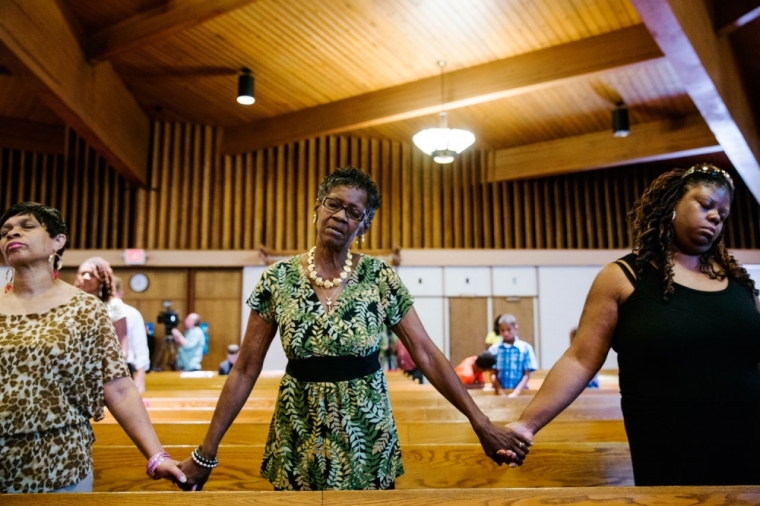 View Photos
While protesters in Ferguson, Missouri, fill the streets in the name of justice, local churches are filling pews in order to restore peace to a city divided by the fatal police shooting of an unarmed teenager.
Church leaders are working behind the scenes to create a dialogue between government officials and community members, clean up looted store fronts and restore a sense of calm so that the real change can begin.
F. Willis Johnson Jr., senior pastor of Wellspring Church in Ferguson, told The Christian Post that he considers the protests and street rallies to be "their expression of their emotion, of their frustration of their hurt, of their sense of insecurity or even in some cases, fear of continuation of not only this event but what seems to be a reoccurring practice or a set of instances where people feel vulnerable or susceptible to being victims and victimized."
However Johnson believes the church's first priority should be to bring calm to the city. "We need to see our community right now as a trauma patient. We're in intensive care, we're in a critical state and one of the first things… we understand the initial effort in trauma and in critical situations is to bring some sense of stability," he said.
Johnson said his church is trying to be "present" and host events and activities to empower Ferguson residents.
He has worked closely with Al Sharpton and pastors who are flying in from all around the country to hold fastings, prayer meetings, strategy sessions and town hall meetings.
Johnson said of Ferguson's current state, "We are still in trauma and we have to get stable … to discontinue the looting and ... just disturbance and interruption and damage that we're doing to ourselves because there's no future in rioting. That effort is not to build and lift up; that's to tear down."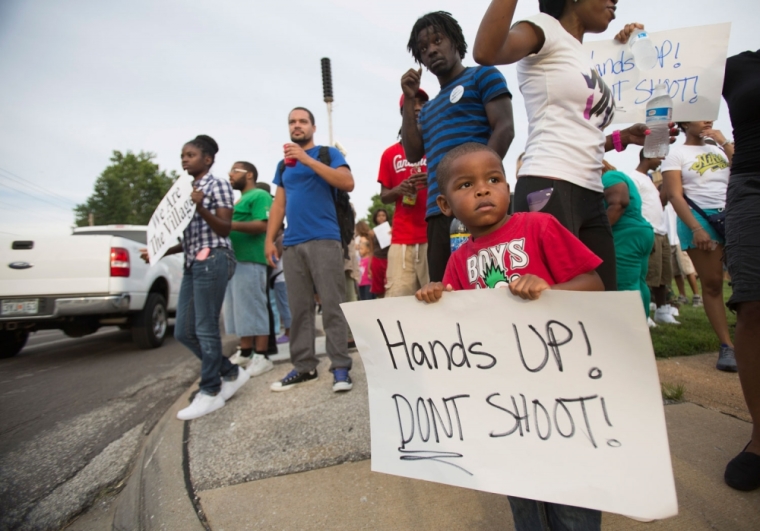 The small town of Ferguson, which has a little over 20,000 residents, is the hotbed of racial tension after 18-year-old Michael Brown was shot dead by police officer Darren Wilson. Brown, who is African American, was unarmed, and Wilson is a white, six-year veteran of the police force with no history of complaints filed against him.
In the days following the shooting, the streets of Ferguson have been filled with protesters, mostly peaceful, but also some protests taking a turn for the worse and included violence. The Ferguson police have come under fire from many quarters for their overuse of force and rolling out military gears to respond to citizens' protests.
Another church in the town facing racial unrest, Ferguson Church of the Nazarene, is also taking a stand against the rioting and looting. "Our pastor went to businesses to see if they needed clean up or man power," Kimberlyn Thompson, Ferguson Church of the Nazarene's office administrator, told CP. The church is also in talks with neighboring African-American Church Ferguson Heights Church of Christ and its minister Conley Gibbs Jr. to host more events for the community.
Gibbs said the churches who are coming together to pray and dialogue are taking their cues from the Bible. The Bible, he noted, shows that in times of chaos, "God never looked to the world. He looked to His people."
Many Ferguson churches are exhibiting what Gibbs called "godly conduct" with peaceful efforts such as his church's recent prayer vigil, and are drawing a diverse crowd to pray and talk. Unfortunately, he said, such events are virtually ignored by the media. "What we're seeing on the news does not reflect some of the good things that are happening," said Gibbs.
Thompson said the media coverage of the confrontations in front of Ferguson police stations is adding fuel to the fire.
Referring to images and reports of heavily armed police officers riding in tanks, protesters crowding city streets, and discharged rubber bullets and tear gas canisters, she declared, "the media is not helping" but is instead "striking fear in the hearts of people."
Thompson said Church of the Nazarene pastor Dave Speicher is encouraging members to reserve judgment. She believes those following the investigations into 18-year-old Michael Brown's death should do the same.
"We don't really know the facts. We don't really know both sides," she stated. "One side or the other, it's unfortunate that this boy's life is ended, it's unfortunate that the police officer did what he did, but we cannot change it."
Thompson believes things will change when individuals take responsibility for their actions.
Johnson of Wellspring Church shared a similar message for both sides of the conflict, "The community is going to have to acknowledge its own weaknesses and blemishes and intentions. We have to be real about it. There's some things that we have to improve upon, that we need to deal with and once we begin to not only acknowledge and accept – not just being accepting of the fact that we have problems, but be accepting of the responsibility that goes along with (acknowledging the problems, then) now that we know better, we can do better."