'God Hunger': An Evangelist's Journey From Hedonism to Salvation (Interview)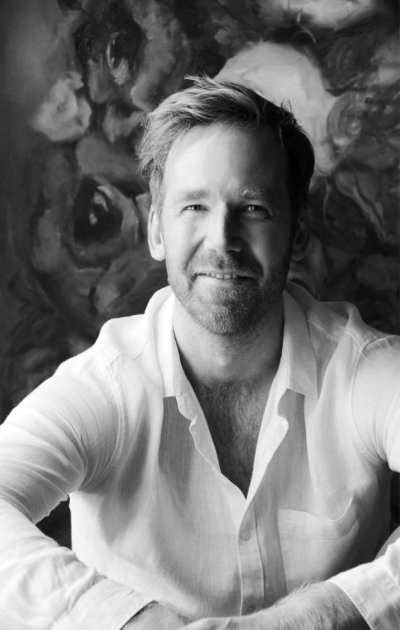 As the 500th anniversary of the Reformation nears, a London-based evangelist who was once an unabashed hedonist is calling on the Church to dispense with the old wineskin known as "churchianity." The time has come, he says, for Christians to get in touch with their deepest thirst for God.
Dominic Muir, the author of God Hunger: Meditations From a Life of Longing, told The Christian Post in an interview that the book was partly borne out of his own testimony of hungering for God, having experienced the sterility of religion.
Muir's nominal Christian upbringing was a mix of high church Jesuit Catholicism and his parents' "sleepy nominal Anglicanism." As a family they were part-time churchgoers at best, and were embarrassed when the offering plate was passed around.
His family's "sleepy" faith did not take root in his life, nor did the chapel services at boarding school inspire him. During his university years he became increasingly hedonistic, going after women, drugs, and the party scene.
"I had a very loving upbringing for which I am so grateful (my parents are now some of my best friends) but my experience of church was stuffy, ritualistic and powerless."
"I was quite broken by the end of it," Muir recalled.
But when he was 26, Muir had an encounter with the love of the Father while on an Alpha Course in central London and was powerfully filled with the Holy Spirit. Life would never be the same.
"I went from black and white to color, death to life," Muir said. "I heard [the Lord] say, 'I've been waiting for you all along, I'm so glad you've come.'"
God Hunger grew out of his love for street evangelism and outreach, a passion that consumed him shortly after he became a born-again Christian. But his newfound zeal was not so well received among his peers, given the backdrop of upper-middle class traditional English society. He "got burned" several times, he told CP.
Nevertheless, in 2005 he launched NowBelieve. Originally intended to be a web-based evangelistic pursuit, God soon took the ministry to the streets and then into the nations. Muir and his wife, Thea, now lead street evangelism and outreach teams all over the globe, teach and disciple new Christians, and organize conferences. They also regularly minister together in England, India, and South Africa, as doors to other nations continue to open.
His book is structured in a 60-day devotional-like format, frequently expounding on the character of Jesus Christ, the Kingdom of God and its values, the importance of sonship, and the deep yearning of the human heart to know Him.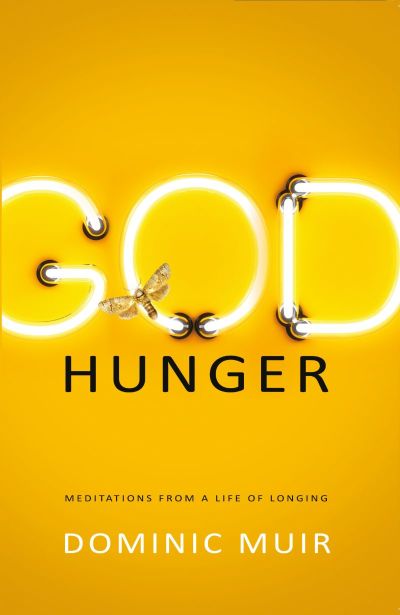 On Day 10, "Godly Versus Selfish Ambition" Muir explores the difference between the fleshly cravings of the human heart and rightly-ordered spiritual desire.
"[Christians] must hunger and thirst for the name of Jesus to be glorified; to build His Kingdom and not our own. In this respect we must always be ready to lay down and give away anything that God has not asked us to build," he writes.
"In Heaven there is no sacred/secular divide; all is worship. What will be significant in eternity is not what we did, but the degree to which we were obedient to the Lord and were motivated by love."
Such longing for God is a central theme for Muir.
"I believe that one of the most beautiful sides to the Christian faith is that it is a redirection of our longing, our true appetite, our true hunger," Muir said.
Muir refrains from criticizing churches, but noted that he gave the book its title to "strike a blow against the religious spirit" and "churchianity" — the stuffy side of church that confines seeking God to a Sunday or Wednesday service. He intends to offer an invitation into the depths of God, a life of abiding in His presence.
For those who have just come into the Kingdom, God Hunger serves a primer of sorts to the basics of the faith, but one that illuminates the vibrant life in the Spirit accessible to every believer.
He further noted that during the 500th anniversary of the Protestant Reformation, a new reformation is underway. Muir hopes his writing can appeal to the deep cries of millennials, who, polls consistently show, are abandoning their faith. 
Yet a remnant of passionate, faithful young people are rising. 
"I want people to be drawn into the full-blown adventure of wholeheartedness [in Christ,] he said. "The kind of faith that is worthy of giving ones life away for the kinds of Christians who are radical, on the street, in the marketplace, and just sold-out."