Gospel Star Kirk Franklin Forgives Dying Biological Father Who Gave Him Up for Adoption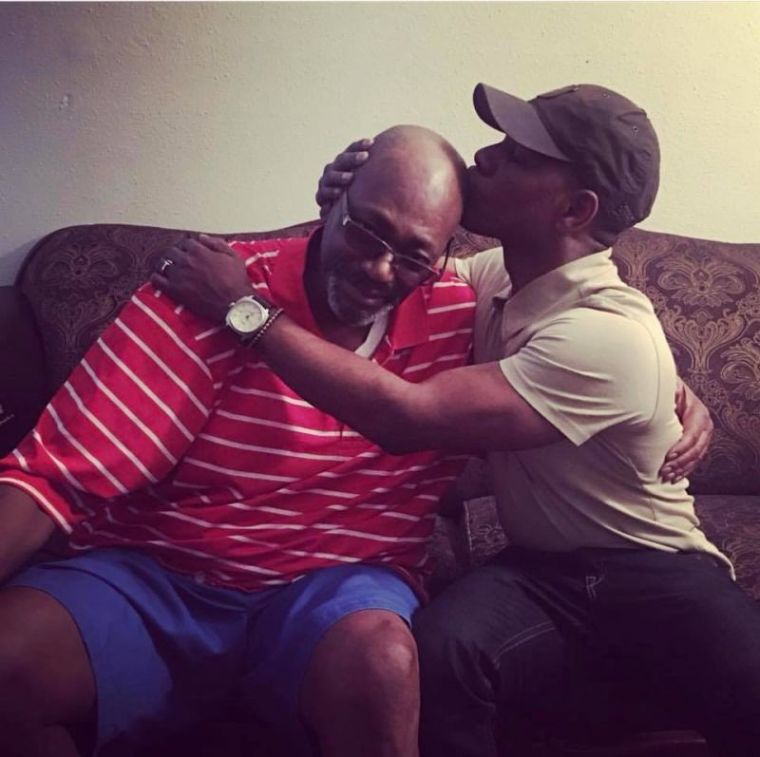 After losing his troubled younger sister to prison earlier this summer, gospel star Kirk Franklin revealed on Sunday that he chose to release his dying biological father, who gave him up for adoption, from another prison — the prison of unforgiveness.
"Two days ago, I received an anonymous call that my biological father, who I never knew, has 3-6 months to live. I've lived my entire life hating this man. He and my biological mother gave me up for adoption, and it left me never feeling good enough....to this very day," Franklin revealed in a post on Facebook with a photo of him kissing his father's shaven head.
"I took my hate for him and used it as fuel to be the best father I could be for my own. But what I did wrong, is I never took that fuel, and turn it into forgiveness....and that is wrong. Wrong for him, me, and the God I proclaim to represent. How can I preach what I don't practice? So I flew to Houston yesterday to do that. It's painful, it's a process, but how disappointed I would be in myself for this man to leave this earth without being forgiven. He deserves to receive what God gives me everyday. Pray for him, and for me. God this is hard...I weep as I write," the 48-year-old ended the now viral post.
According to Exodus News, Franklin's mother, Deborah Franklin, was only 15 when she gave birth to him and had initially considered abortion. It was his aunt, Gertrude Franklin, who intervened and ultimately raised the Christian musician as her own.
Franklin would go on to become a teenage father out of wedlock to his oldest child, Kerrion Franklin, now 30.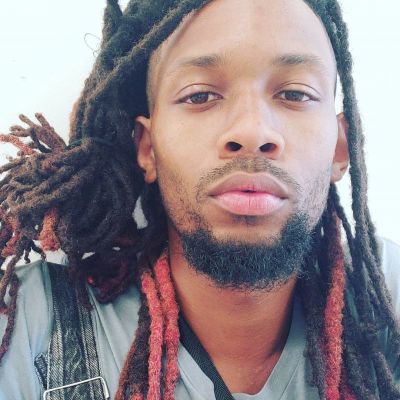 Despite vowing to be the best father he could be to his children, however, Franklin has reportedly been estranged from Kerrion many years. Just over a month ago Kerrion alleged in a now been deleted Instagram post that his father was trying to kill him.
"My own father is trying to kill me. If anything happens to me its@kirkfranklin sneaky ass. A lot of funny sh*t been happening and he's in LA right now hiding from me and ii havent heard from him. So I'm just leaving this here for safety purposes. I cant deal with this f**k sh*t on my own anymore. I'm done. My life is too valuable...in real time,'" he wrote in the post.
Franklin has not responded to his son's outburst.
In June, Franklin also shared that his troubled younger sister, who previously served 10 years in prison on a drug-related conviction, was sentenced to serve another 30 years in prison for an unspecified charge.
The gospel star noted in 2015 that his sister had struggled with drug addiction.
"For over ten years, my younger sister was incarcerated in a facility here in Texas. She was in love with a young man who was [a] drug dealer," Franklin explained at the time. "He introduced her to not only selling drugs, but using as well. When he was arrested for drug trafficking, she was arrested along with him. After she served her time, she was brought before the review board who determined she was ready to be released and brought back into society. The documents were signed and she was set free... but only on paper."
A few months after she was released from prison, Franklin said his sister relapsed.
"After a few months back into the free world, it became obvious to me rather quickly that my sister was still in prison. It's what they call being institutionalized. She quickly started using again, becoming very reckless with her body, which turned into her using it as a means to pay for her habit," he explained.