How Bad of a Nightmare Are Middle East Christians Living?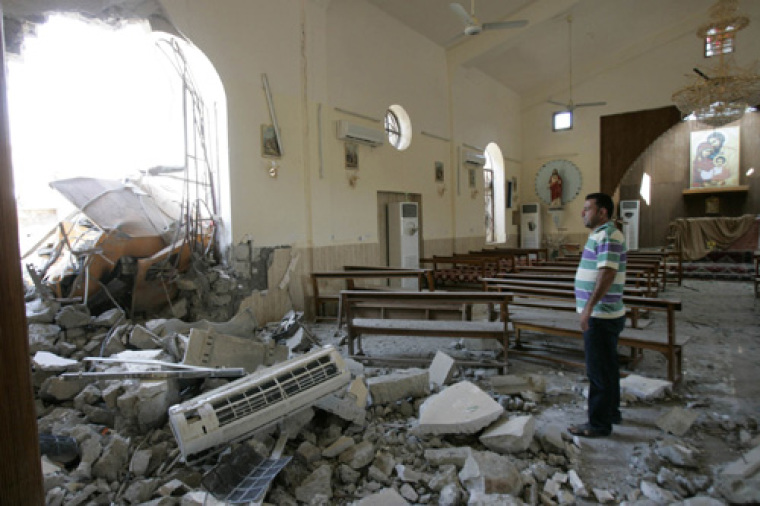 A recently released infographic from The Huffington Post underscores how deadly the plight of Christians in the Middle East has become in the last decade.
The populations of Iraq, Egypt, and Syria — arguably the Middle East's three most volatile countries in the 21st century — suggest that their turmoil has had especially devastating effects on the Christian population. Syria, for instance, boasted a population of one million Christians in 2010. Today, only 550,000 remain - a drop of nearly 50 percent.
Prior to the U.S. 2013 invasion of Iraq, the country was home to 1.5 million Christians. Today, only about 500,000 remain, just a third of the previous Christian population.
In Egypt, a country whose Copt population has lived for hundreds of years in the region and has long made up 10 percent of the nation's population, 93,000 of the 4.1 million people have fled the country since 2011.
That the population of these Christians has so dwindled is not surprising given the extent to which they have been targeted by Islamists within their countries.
On Christmas Day in 2013, nearly 40 Iraqis were killed after two car bombs targeted a church and a marketplace.
In Egypt, following the deposal of Egyptian President Mohammed Morsi, many of the Copt's countrymen themselves wrecked dozens of churches and institutions in Minya, turning the Christian population into scapegoats for Morsi's removal from power. According to a Human Rights Watch report following last summer's violence, 37 churches had been either destroyed or badly damaged, and at least five others were attacked, in fighting that left four people dead.
In Syria, many Christians have been subject to kidnappings and invasions in their village from extremist rebel fighters who have picked on the ancient communities, in some cases for their support of the Bashar Al-Assad government.
For more how the state of the region as a whole, take a look below. Their data is taken from Pew, the Associated Press, The New York Times, PBS, the Jerusalem Post and Voice of America.