Hundreds of sexual abuse allegations in Fundamental Baptist churches, investigation finds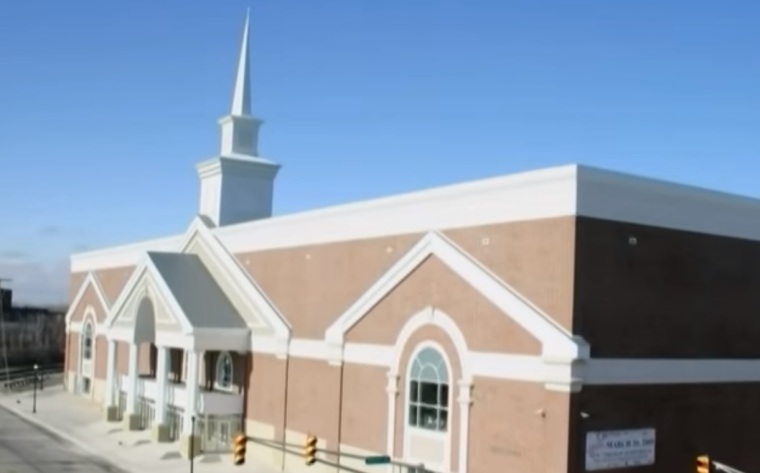 Hundreds of sexual abuse allegations have been found in Independent Fundamental Baptist churches spanning 40 states and Canada, according to a new report.
The Fort Worth Star-Telegram released an extensive, eight-month investigative report Sunday recounting the stories of women who were victims of sexual misconduct, including molestation and rape when they were minors, in IFB churches.
Yet their perpetrators, who were in positions of church leadership, were able to weave away from accountability, and never faced criminal charges. As has been similarly uncovered in the Roman Catholic church in recent years, the network of these churches often covered up their actions and facilitated the relocation of offenders to other congregations. Over 200 current or former church members, young and old alike, shared what happened to them with the Texas newspaper pointing to a culture of strict, unquestioned male authority.
The Star-Telegram exclusively uncovered 21 of the 412 allegations they found in their investigation, but victims say the numbers are much larger as most who were assaulted never speak of what they endured.
"One hundred and sixty-eight church leaders were accused or convicted of committing sexual crimes against children, the investigation found. At least 45 of the alleged abusers continued in ministry after accusations came to the attention of church authorities or law enforcement," the Star-Telegram reported. Victims who spoke with the Fort Worth publication emphasized "cult-like" dynamics within the church structures that allowed abuse to continue, namely, a climate of fear and cultural pressure to never dispute with or undermine the "man of God" pastoring the church.
"We didn't have a compound like those other places, but it may as well have been," said one former member, who spoke with the Star-Telegram on condition of anonymity because, like many others, she remains intimidated by the church.
"Our mind was the compound."
Independent Fundamental Baptist churches (not to be confused with Independent Fundamental Churches of America, a completely separate denomination) use the labels "Independent," "Fundamental," "Fundamentalist," "Bible-Believing" or "KJV-Only," according to Got Questions.  
Even the Southern Baptist Convention, the nation's largest Protestant denomination, is deemed too liberal by the independent fundamental groups and church members are to separate themselves from them and any other worldly influence. It is estimated that over 6,000 IFB churches are in operation in the United States and in other nations.
In IFB churches, the authority system that enabled such psychological manipulation was bolstered by their particular interpretations of the Bible.
"Children learn the story of Elisha and the she-bears: As the prophet Elisha walks up the path toward Bethel, a group of children surrounds him and makes fun of his baldness. Two she-bears emerge from the woods and maul 42 of the children. The lesson: Don't challenge the man of God," the Star-Telegram explained.
Those who left churches recount that when unfortunate events happen to them they wonder if their woes came to be as punishment from an angry God.
The Star-Telegram's reporting focused considerably on Dave Hyles, who reportedly sexually assaulted many women across the country. Because his father's church was among the largest in the nation in the 1970s and 80s, he developed a celebrity persona within the movement and used it to his advantage to exploit women sexually.
The investigative report traces the journey of Joy Evans Ryder, who says then Hyles raped her in his office when she was 15 years old and when he was a youth director of First Baptist Church in Hammond, Indiana, which at the time was considered the flagship parish for thousands of loosely affiliated IFB churches and universities.
Hyles, who now runs a group called Fallen In Grace Ministries, a ministry hosted in Family Baptist Church in Columbia, Tennessee, says he is being slandered.
"In fact, I have come to realize that there is nothing we could do to satisfy them. The more we tried the less we would satisfy them," he wrote to the Fort Worth newspaper in September.
Today, Ryder runs Out of the Shadows, a nonprofit group she started with other church abuse victims that helps sexual abuse survivors, particularly from the IFB movement.
The extensive report comes approximately one year after the #metoo movement gained steam with the exposure of Hollywood film producer Harvey Weinstein. Hundreds of women began revealing their own stories online of similar kinds of abuse they endured in religious and ministry-related settings, using the hashtag #churchtoo.
Earlier this year the Pennsylvania Attorney General's office released a grand jury report detailing how 301 priests abused over 1,000 children over the past several decades and how the church hierarchy shuffled the offenders to other dioceses and shielded perpetrators from accountability.