ISIS Kills 31 People in Baghdad Suicide Bombing; Iraq Bishops Call on Gov't to 'Stop Catastrophe' and Protect Christians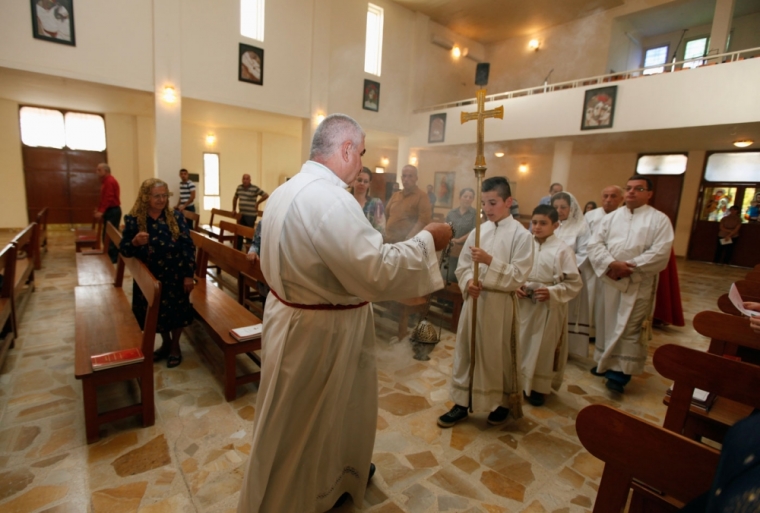 As militant group ISIS continued its attacks in Iraq, killing 31 people on Tuesday in a suicide blast in Baghdad, the country's bishops have pleaded for the government to stop the "catastrophe" and protect Christians who are being driven out in masses.
The appeal came from Chaldean Patriarch Louis Raphael I Sako and all the Chaldean, Syrian Orthodox, Syrian Catholic and Armenian Bishops in northern Iraq, Fides News Agency reported, and called on the government to provide "financial support to displaced people who have lost everything."
Thousands of Christians have been fleeing northern Iraq and are "near extinction" according to several persecution watchdog groups. Christians in the city of Mosul, which was captured by ISIS in June, were given an ultimatum to convert to Islam, pay a tax, or die.
ISIS, which has declared an "Islamic state" in the territory of Iraq and Syria, is seeking to take down the central government and has set its eyes on Baghdad. Tuesday's suicide blast killed 31 people, mainly civilians, The Associated Press reported.
Another 58 people were wounded in the blast, which involved a bomber who rammed his explosives-packed car into a checkpoint near a revered Shiite shrine in the central Kazimiyah district.
Amid the crisis, Iraq's parliament is set to vote for a new president on Wednesday.
"The parliament is meeting again in order to select the president of the republic in accordance with the constitutional and legal procedures that allow any citizen to run," Prime Minister Nouri al-Maliki explained.
"We hope that the parliament will succeed in choosing the president of the republic in accordance with the constitution and the law."
Iraq's bishops, who addressed al-Maliki in their appeal, called on "people of conscience in Iraq and around the world" to put pressure on militants to put a stop to "the destruction of churches and monasteries, manuscripts, relics and all the Christian heritage, priceless Iraqi and international heritage. "
The bishops also praised the autonomous region of Kurdistan in Iraq, which has been accommodating the thousands of refugees.
"We propose the creation of a joint committee between the regional government and the representatives of our people in order to fulfill the suffering of refugee families and improve their conditions," the appeal added.
In total there are as many as 750,000 refugees who need help with necessities at the refugee camps, Christian relief group World Compassion Terry Law Ministries told The Christian Post last week.
Jason Law, vice president of Operations for World Compassion, who travelled to Kurdistan in June, said that the regional government is facing "tremendous" challenges because even before the breakout of the ISIS militants, it had faced cuts in its funding from the central government in Baghdad.
Law also told CP that Kurdistan officials, including Minister of Interior Karim Sanjari, believe Iraq could split into three separate states – into Shia, Sunni and a Kurdish ones.
"I think that's the answer, and I think we're seeing those lines being drawn now. It's unfortunate that it's taking war to do that, but I do believe that's the solution," Law noted.
Dr. David Curry, President/CEO of Open Doors USA, said in a statement on Monday that "the persecution and treatment of Christians in Mosul is unprecedented in modern times."
He added: "This latest forced exodus of Christians further shows why Western governments and the people in the West need to cry out in support for religious freedom in the Middle East and elsewhere. If this does not move us concerning the near extinction of Christianity in the Middle East, it's likely nothing else can."