It's Not Just Boko Haram, Fulani Muslim Herdsmen Are also Killing Christians in Nigeria; More Than 70 Murdered in One Month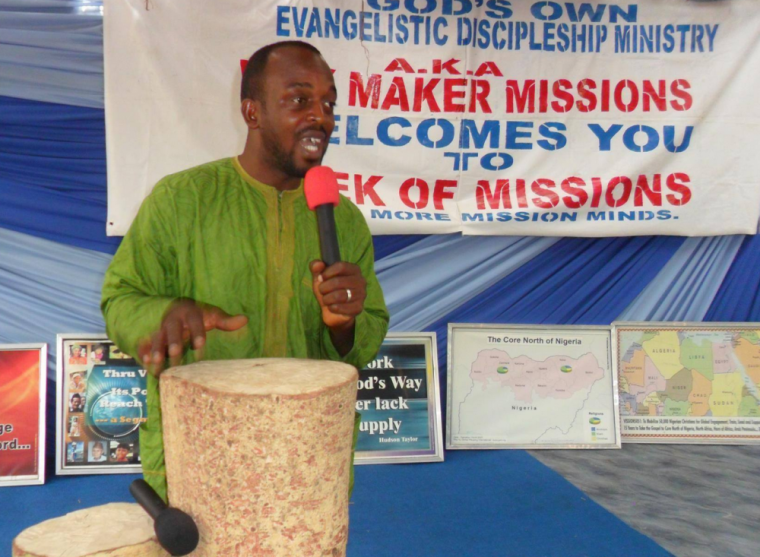 At least 70 Christians were killed in a central state in Nigeria in the past month, not by the Boko Haram terror group, but by gun-wielding Fulani Muslim herdsmen, who continue to burn church buildings and houses, even as newspapers remain silent about this emerging security threat.
More than 70 Christians have been slaughtered in the central Plateau State in the past month, Morning Star News reported Thursday, listing the attacks.
Most recently, the Muslim herdsmen killed at least seven Christians in attacks Monday (May 11) in Riyom Local Government Area, or LGA.
On May 2, they murdered 27 Christians, including the Rev. Luka Gwom of the Church of Christ in Nations in the town of Foron in Barkin Ladi LGA, where a mass burial was conducted two days later. Also on May 2, at least 17 Christians were killed in Vat village, and 13 other Christians were slain in Zakupang. The victims included women and children.
"Clearly, the continuing killings in Plateau State of Nigeria are not getting enough coverage, both at home and abroad," senior journalist Emeka Izeze, managing director of Guardian Newspapers of Nigeria, told The Christian Post. "The media seem to be fatigued with chronicling the killings in the area."
The government also appears to be overlooking the emerging threat. "The government is not doing enough," Izeze said. "It is either in denial or treating the deteriorating security situation with kid's gloves."
International human rights groups and media have thus far looked at violence by Fulani herdsmen only in terms of conflict over land and ethnicity, ignoring the role of religion.
Fulani herdsmen and farmers conflict over land resources in northeastern Nigeria has been well known. Human Rights Watch noted in December 2013 that violence between the two groups had left at least 3,000 people dead since 2010.
The Fulani herders allege that the farmers are denying them access to grazing areas, and the farmers accuse the herders of allowing their animals to feed on still-growing crops and contaminating community water. But the conflict has taken a different turn.
Fulani gunmen reportedly shouted "Allahu Akbar" while attacking three villages in Plateau state in September, burning down a church building and killing at least 10 Christians.
Security forces recently claimed that some groups of Fulani herdsmen are part of Boko Haram. According to Director of Defense Information, Major General Chris Olukolade, some Fulani herdsmen who had been arrested admitted to being members of Boko Haram during interrogations. But that may or may not be true, as Boko Haram members, who are mostly from the Kanuri ethno-cultural group, are known for attacking villages disguising themselves as Fulani herdsmen.
"So far, no one has been able to draw a link between the two," Izeze told CP. "Yet their activities remain similar in causing maximum mayhem especially with attacks against Christians and churches."
The situation, Izeze added, "is becoming more complex by the day." "People with ethnic, political and, of course, religious agenda seem to be cashing in on the confusing situation to inflict more mayhem on the State."
Yet, the government, which should have studied the situation, has been slow and inefficient in taking action.
"Surely, it can't be impossible to apprehend the culprits of these killings and bring them to book," Izeze said. "Until the government takes a hard stance in this case, I am afraid the killings may continue."
Christians are about 51 percent of Nigeria's population of 158 million, while Muslims account for 45 percent and live mainly in the north.
It is believed that Boko Haram is attacking Christians in the north to incite sectarian violence between Muslims and Christians, which would help the outfit to press for the separation of the Muslim-majority north from the Christian-majority south.