Jaci Velasquez Named Spokesperson for 2013 Tennessee Walk Now For Autism Speaks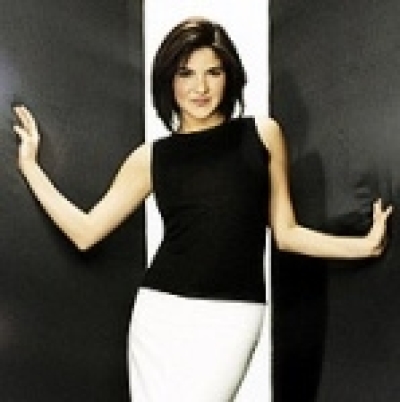 Jaci Velasquez was named the Spokesperson for 2013 Tennessee Walk Now For Autism Speaks after having personal experience with the illness.
She has spoken about the organization to various events, and represented Autism Speaks Tennessee at the Autism Speaks™ Kick-Off Celebration, the Autism Speaks™ Presents Autism Sings! concert, and the Autism Speaks™ Tennessee Walk Now fundraiser in Nashville, Tenn.
"I am honored and humbled to take on the responsibilities of being the spokesperson of 2013," said Velasquez in a press release. "Although the emotions that I am feeling are unfamiliar and uncharted, I find comfort and unwavering support through my faith, family and both old and new friends alike."
Velasquez's five year-old son, Zealand, was diagnosed by the Nashville school system as having autism as he entered Kindergarten. This incident has resulted in her push to research and help spread Autism awareness.
"Coming to terms with a child's diagnosis, especially when it's your child, is not an easy thing to do right off the bat," explained Velasquez in a press release. "We are all living in a society where labels hold a significant amount of influence. By associating with Autism Speaks™, I can champion an advocacy organization that sponsors autism research, hosts awareness and outreach activities for families and the public, and is working to change the way the nation looks at autism."
Velasquez is not letting the autism diagnosis slow her or her son down. She knows the condition is something that can be handled with modern treatment. Specialized programs and schools can help children with autism adapt to life as normally as possible.
"What Zealand has taught me, and continues to teach me each day is that societal labels don't mean a thing," she continued. "I see and hear 'genius' when I read and hear 'autistic'. Being diagnosed with autism is to be presented with an original gift. My mission is to harvest the gifts that Zealand has been given and not overlook them. I will not overlook Zealand's gift, and I want to encourage everyone else too...DO NOT MISS THE GIFT!!"
Velasquez was most recently a presenter for the GMA Dove Awards on Sunday night.
After over 20 years in music, Velasquez has two independent albums, five Spanish, three Christmas, and two compilations.
Off those records she has three Platinum albums, three Gold albums, 16 number one singles, six top 10 singles, and seven Dove Awards.