'Jesus' From 'Son of God' Like You've Never Seen Him Before; Gives Insight on Bible Movie (VIDEO)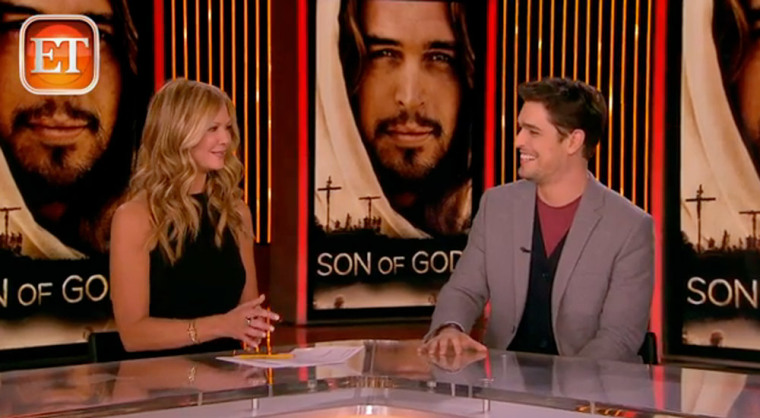 If you watched "The Bible" miniseries, or trailers for the upcoming "Son of God" movie, you're acquainted with the face of Diogo Morgado, the Portugese actor who plays Jesus. But you may not recognize him in this segment from Wednesday's "Entertainment Tonight," clean-shaven in a T-shirt, vest and blazer.
Host Nancy O'Dell asks the actor about how "Son of God" will differ from the blockbuster History Channel miniseries. He points out that there will be new scenes and a score by Oscar-winning composer Hans Zimmer.
"It's a story that deserves to be on the big screen," he says.
O'Dell then asks Morgado about becoming an "international sex symbol." Morgado brushes off the status and says that he keeps a low profile in public.
Watch and SHARE this interview with "The Bible" star Diogo Morgado.