Joni Eareckson Tada: Christians Are Giving Up, Enabling Culture to Be Worse (Interview)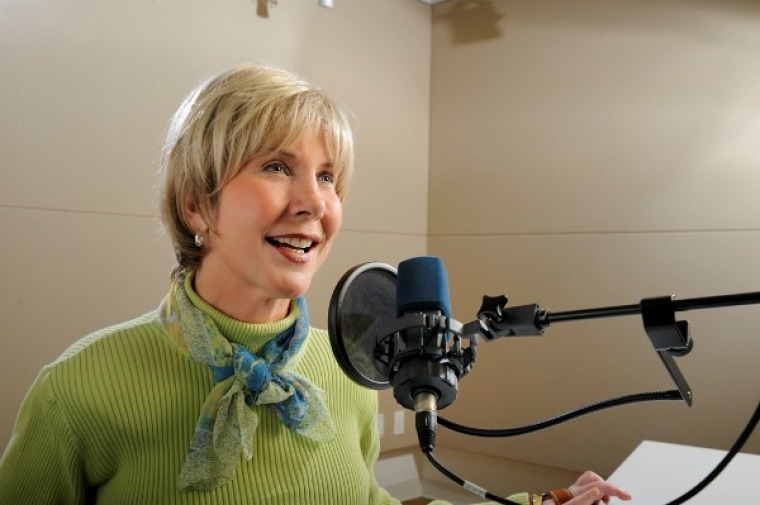 Popular evangelical author, radio host and disability rights activist Joni Eareckson Tada fears that evangelical Christians are bending to societal pressure and enabling the decline of American moral standards by not being willing to speak up for what is biblically right.
In an interview with The Christian Post about her newest 365-day devotional, A Spectacle of Glory: God's Light Shining through Me Every Day, Eareckson Tada touched on a political issue that hits close to her heart — physician-assisted suicide.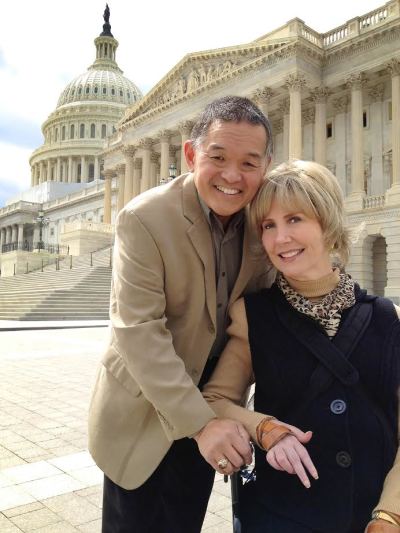 As Colorado recently became the sixth state to legalize physician-assisted suicide, Eareckson Tada, the founder of Joni and Friends, commented on a recent survey that found that nearly four out of ten evangelicals and two-thirds of Americans believe it is "morally acceptable" for terminally ill patients to ask their doctors for help in ending their life.
Having been paralyzed from the shoulders down after a diving accident in the Chesapeake Bay when she was just 17 years old, Eareckson Tada, who is coming up on her 50th year in a wheelchair, told CP that she would have been a great candidate for types of physician-assisted suicide they allow in countries like Belgium, Netherlands and Switzerland.
Now that the legalization of physician-assisted suicide for terminally ill patients has made its way into six states and a LifeWay Research shows that 59 percent of Christians agree to some extent that a terminally-ill patient should be able to asks their doctor for help in killing themselves, Eareckson is concerned and thinks Christians are throwing in the towel on the issue.
"I think a lot of Christians are throwing in the towel and feeling like the culture is so large and so massive that there is nothing that we can do to change it and so, they are just ascribing to the notions and the cultural messages that they hear in the newspaper and magazines or across the backyard fence," she told CP.
"I remember George Will. I wish I could quote him accurately. He described culture as a massive slab of molasses and it is lumbering forward at a slow pace. Everyday on the left and right of that slab, there are people making choices that channel that slab in one direction or another," she continued. "Our choices do count. Our voice and vote do count. If we don't speak up at Starbucks and if we don't speak up across the backyard fence, if we don't write letters to the editor when we read things in the newspaper, then we are pushing culture the other way."
Eareckson Tada asserted that everyone has a role to play on society's great political debates and if Christians don't speak up then "we are enabling our culture to be worse, to be even more waywardly."
Although euthanasia laws in American states are nowhere near as radical as they are in some European countries like the Netherlands, where a 41-year-old man was reportedly euthanized because of his struggles with alcoholism, Eareckson Tada believes America is on its way down a "slippery slope." However, Eareckson Tada finds a good reason to be encouraged.
"I am encouraged because more Christians are praying for America than I have ever seen before, even since the past presidential election, people are continuing to pray and be actively engaged. This is a good sign," she explained. "We are cow-tipping down a slippery slope. We don't have to hit rock bottom. We can climb our way back up out of this miry pit by the grace of God and with good sense, good common sense."
Eareckson Tada's newest devotional, which is her first 365-day devotional she has written in over a decade and will coincide with the 50th anniversary of her diving accident on July 30, was released in October and is designed to run through 2017.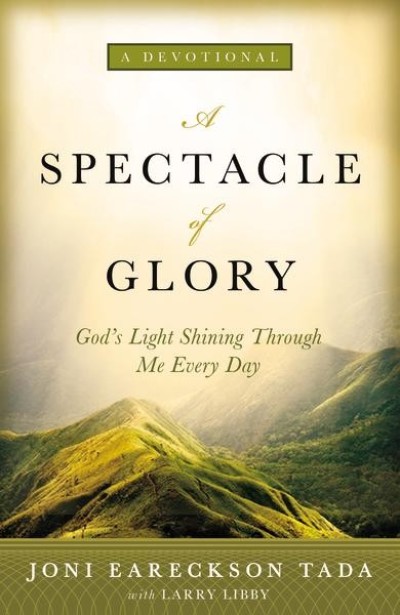 Although there are many individuals throughout the world suffering physically and emotionally for various different reasons, Eareckson Tada, who suffered from clinical depression, won a battle against stage III breast cancer and suffers from chronic pain, was inspired to write the devotional to help those with suffering learn how to glorify God and find the light in the midst of their life struggles and hardships.
"I get discouraged many times and occasionally depressed. It is very hard dealing with chronic pain everyday and it is very hard dealing with quadriplegia. I wake up in the morning and I feel like I can't do it. I have no strength, I have no resources and feel like staying in bed, giving up and throwing in the towel," she explained. "But like many people, I have to move forward. I say, 'I can not do this day, 'Lord Jesus. I have no strength today but I can do all things for you, as you strengthen me.'"
"The best cure for pressure and discouragement is to lean back hard and heavily on the Lord Jesus," she added. "Suffering is like a sheepdog that snaps at our heels and drives us down the road to Calvary every single morning, where otherwise we might not be naturally inclined to go. Suffering is like a strange and dark companion. It is hard but it is a companion, nonetheless, and is our schoolmaster that teaches us what Christ has done for us."
The difference between this devotional and the others that Eareckson Tada has written in the past, she says, is that the vignettes are "shorter," "beefier," and "meatier."
"It is not just for people with disabilities, it's for people with struggles and feel like they are defeated before the day has hardly begun," she said. "It's for anybody who just needs direction and wants to follow God down a hard and difficult path."