Jordan Executes Two ISIS-Linked Prisoners After Video of Pilot Being Burned to Death Is Released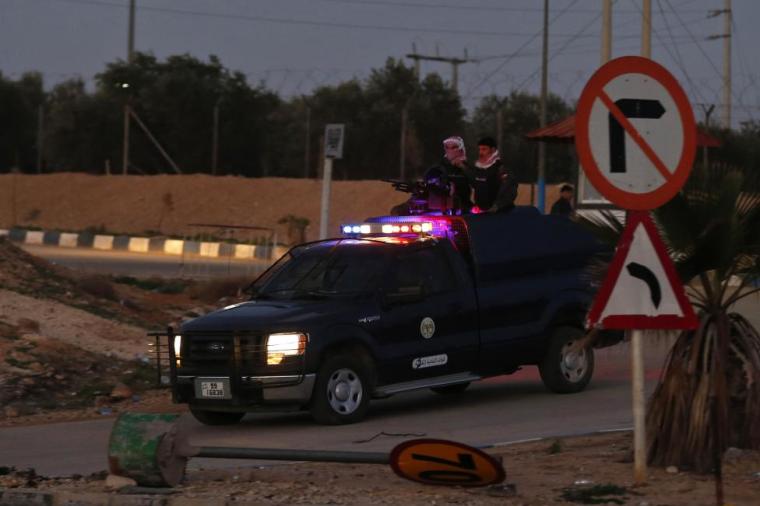 Jordanian officials executed two Iraqi prisoners believed to have ties to the Islamic State after a video, showing a Jordanian pilot taken hostage by ISIS in December being burned alive, was made public on Tuesday.
Jordan promised an "earth-shaking response" to the death of pilot Muath al-Kasaesbeh, who was captured in December after his F-16 crashed in Syria. Officials believed he was alive and offered three Iraqi prisoners in exchange for al-Kasaesbeh but demanded proof of life, beginning in January. The Islamic State eventually released a video of al-Kasaesbeh being trapped inside a cage and burned alive yesterday, but he was actually killed in January.
Officials in Jordan were outraged, and the public gathered, calling for swift punishment and retaliation for his death. President King Abdullah cut a trip to the United States short and returned to his home country, urging calm and stating that members of the Islamic State had no relation to the true Islamic religion.
After the video was confirmed, officials moved two prisoners with ties to the Islamic State to a different location and hanged them at dawn on Wednesday. One prisoner, Sajida al-Rishawi took part in a suicide bombing attempt in 2005 but failed to detonate her arsenal and was taken prisoner. Ziyad Karboli, a senior al Qaeda prisoner sentenced to death in 2008 was also hanged.
"I want the state to get revenge for my son's blood through more executions of those people who follow this criminal group that shares nothing with Islam. Jordanians are demanding that the state and coalition take revenge with even more painful blows to destroy these criminals," al-Kasaesbeh's father, Safi al-Kasaesbeh, told Reuters.
Jordan has been a member of a coalition conducting air strikes against ISIS, and the death of al-Kasaesbeh is likely to encourage them to take a stronger stance. The country has a strong relationship with the United States, and President Barack Obama said yesterday that the video is "just one more indication of the viciousness and barbarity of this organization" before promising that the coalition would re-double its efforts to degrade and destroy ISIS.