Joy Behar Apologizes on 'The View' for Attacking Mike Pence's Christian Faith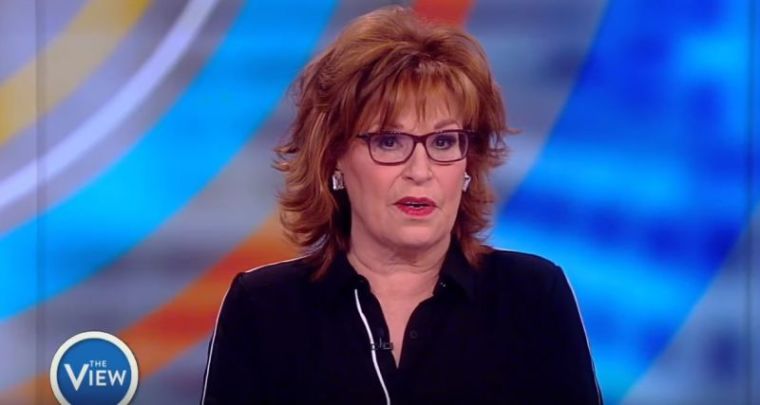 Joy Behar has publicly apologized for her remarks on "The View" last month where she described Vice President Mike Pence's Christian beliefs as a "mental illness."
On a Tuesday episode of the daytime talk show, co-host Behar reiterated the apology she made to the vice president in a private phone call.
This came in response to a Monday evening episode of the Fox News show "Hannity," in which Pence said he accepted her apology but advised that she publicly apologized to the millions of Americans whose beliefs she offended.
"I think Vice President Pence is right," began Behar. "I was raised to respect everyone's religious faith and I fell short of that. I sincerely apologize for what I said."
Behar garnered outrage from many for her comments on an episode of "The View" that aired Feb. 13 in which she and her co-hosts discussed former White House staffer Omarosa Manigault Newman's criticisms of Pence on the reality TV show "Celebrity Big Brother."
"The View" showed a segment of Newman telling her fellow competitors that Pence, an evangelical Christian, was scary and "extreme" and that "he thinks Jesus tells him to say things."
In response, Behar claimed that Pence was mentally ill because he believes God talks to him.
"It's one thing to talk to Jesus. It's another thing when Jesus talks to you. That's called mental illness, if I'm not correct, hearing voices," said Behar.
Reacting to the comment, Pence criticized ABC when asked about Behar's words, saying he wanted to just laugh about it but could not let it slide.
"It's an insult not to me, but to the vast majority of the American people who, like me, cherish their faith," said Pence.
"It demonstrates how out of touch some in the mainstream media are with the faith and values of the American people. That you could have a major network like ABC permit a forum for invective against religion like that."
After ABC and Behar received over 30,000 complaints earlier this month, it was announced that Behar had called Pence and privately apologized.
"Yes, she did speak to Vice President Pence, they had a great, very nice conversation," said Bill Stankey, Behar's spokesperson, as reported by The Washington Post.
"The vice president was very gracious and very understanding. He understood that Joy wasn't attacking anybody and that there was some miscommunication."
However, a White House source told The Washington Post in an email that Behar "in no way suggested her comment was a 'miscommunication.'"