Justin Bieber Uses Past Mugshot in Testimony of God's Goodness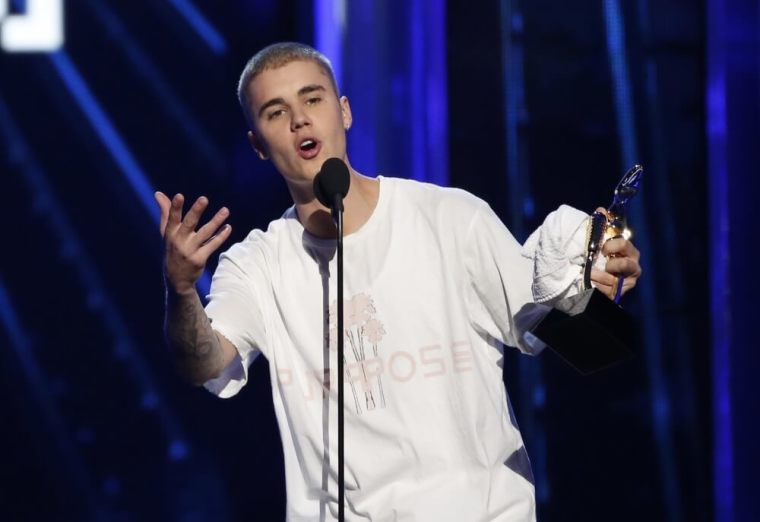 Mega popstar Justin Bieber took to social media over the weekend to share a photo from his troubled past and openly thanked God that he is no longer who he use to be.
"LOVE THIS because it reminds me I'M NOT EXACTLY WHERE I WANT TO BE BUT THANK GOD I'M NOT WHERE I USED TO BE! THE BEST IS YET TO COME DO YOU BELIEVE IT?" Bieber wrote on his instagram page with a side by side photo of his 2014 mugshot and a photo of him now.
Although the performer seems to have gotten his life together in keeping to his Christian faith while working toward his goals, things were not always going so smoothly for Bieber. The Canadian had a period in time where it seemed like he couldn't avoid getting into trouble.
The string of mishaps began in late December 2013 when he was arrested for the assault a limousine driver in Toronto, Canada. The charges were later dropped but at the top of the year in 2014, neighbors in Beiber's California neighborhood accused the crooner of egging their home. Police searched his Los Angeles mansion as part of their investigation and while in his home, Cops reportedly seized drugs and arrested one of Bieber's friends.
As seen in the mugshot, Bieber was arrested in Miami Beach, Florida, on Jan. 23, 2014, after racing a rented Lamborghini while under the influence. He also allegedly resisted arrest and cursed at the arresting officers. Bieber then plead guilty to a misdemeanour of careless driving and resisting arrest without violence. He was ordered to take anger management courses and he donated $50,000 to charity.
In July 2014, Bieber subsequently pleaded no contest to a misdemeanour vandalism charge for the egging incident and agreed to pay another $80,000 in damages. His probation for that case finished in November 2015.
Now admittedly a new man, the 23 year old has been spotted hanging out with Hillsong New York Pastor Carl Lentz. The two spent a week together recently in Australia and according to the Daily Mail, the pastors influence on Bieber is believed to be the reason the singer has been so open about his Christian faith.
While hanging with Lentz in Sydney, Bieber brought his faith to his live show. He emerged onto the stage in a transparent box displaying the hand-written words: "Mark my words Jesus loves you! He was also reportedly seen attending Hillsong's launch of the Colour Conference that week.
Lentz is the pastor who baptized Bieber back in 2014. In an interview with Oprah, the New York City-based minister said they tried four different locations before finally calling his friend, NBA star Tyson Chandler at 3 a.m. to ask if they could use his pool to Baptize Bieber. The pool was unavailable but Chandler offered his bathtub and since the 7-foot-tall athlete had a large enough tub, Lentz and Pastor Judah Smith baptized Bieber there.
Follow Jeannie Law on Twitter:
@jlawcp