Kim Kardashian Debuts New Photos of Baby North With Daddy Kanye West on 'Ellen' (VIDEO)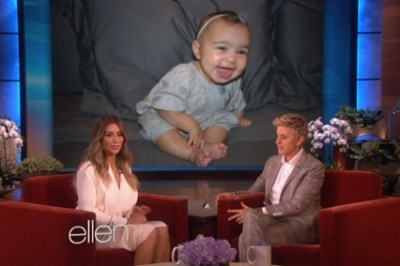 Kim Kardashian opened up about her rough pregnancy during a recent appearance on the "Ellen" show and fans were treated to adorable new photos of baby North.
The reality TV star, 33, appeared happy and relaxed while chatting to talk show host Ellen DeGeneres in an episode which is set to air in the US on Friday. Kardashian gave birth to her and Kanye West's first child in June and she reflected on her difficult pregnancy.
"The pregnancy, I wouldn't really wish that upon anyone. Anyone... It's all worth it in the end, so I would definitely suffer through that, but pregnancy was not a good experience for me. At all," Kardashian told DeGeneres.
The talk show host then mentioned "women who say that [pregnancy] is a beautiful thing" and Kardashian, who looked radiant in head-to-toe white, quickly cut her off.
"They are lying. They are LYING to you. I'm telling you. Kourtney said that, my mum said that. I was literally giving birth and I looked at my mum and I said, 'I'm going to get you a medal. You deserve everything,'" she said.
"My labor was easy, but just the whole pregnancy was so... I had a few medical issues, so it was really tough, and I gained a lot of weight," she continued. "It was really hard mentally on me."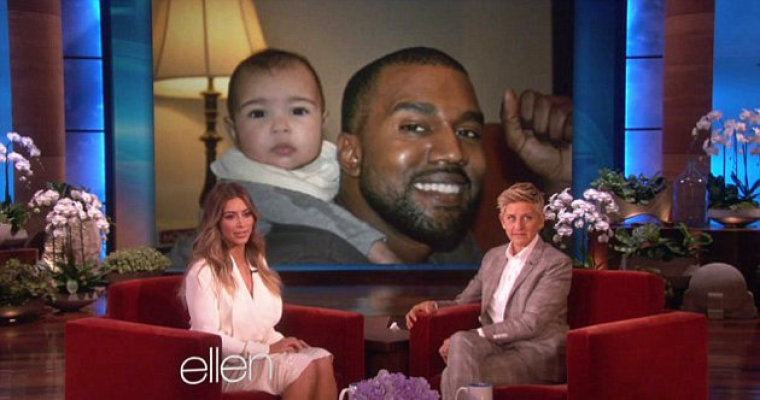 The E! Star, who is 5-foot-3, admittedly gained 50 pounds during her pregnancy and she was subject to weight criticisms for several months leading up to her due date. She eventually gave birth in Los Angeles five weeks before the baby was due.
"I think with all of the medical issues - I had Pre-eclampsia, which was really tough; I had to deliver early," she explained. "But I wouldn't take any of it back because I have the most adorable, sweetest baby in the world."
On Thursday reports claimed Kardashian and her rapper fiance are already planning baby number two. The reality star admitted that she definitely wants more children.
"[I] always wanted about six," she said. "After having her I would have a million."
Kardashian debuted new photos of her seven-month-old daughter, who she said has a "cute" personality.
"She changes all the time. One day she'll look like Kanye, one day she'll look like me. It's so crazy," she said adding "And her personality is so cute. She is really calm and really quiet."