Like the Republican Party, Is American Christianity Collapsing?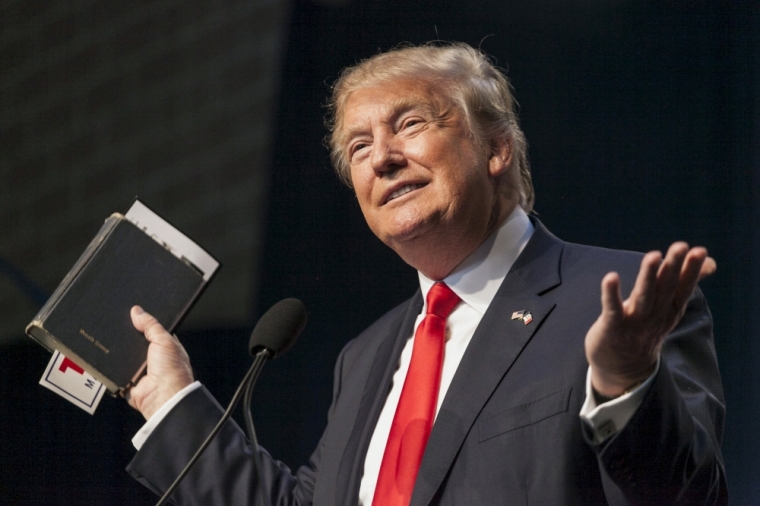 With a contentious Republican National Convention now underway, an evangelical author is arguing that "evangelical Christianity in America as we have known it is on its way out."
John S. Dickerson, a pastor, author and speaker who wrote the 2013 book The Great Evangelical Recession, told The Christian Post conservative Christian leaders he knows who have had cultural influence in the past but still refuse to acknowledge the decline are "isolated from reality, because we are already past the tipping point."
Conservative political commentators in recent months have agreed.
The Federalist's Ben Domenech, who opined that the GOP "was going to Cleveland this week to die," noted in a February 23 Daily Beast article that evangelicals "have for decades believed that the country was more conservative than not, more Christian than not" and that bipartisan support for religious freedom and the civic faith of the nation was conducive to that. During the Obama era, however, that has been shown to be a "polite fiction."
Since coaches now get fired for praying at schools, fire chiefs lose their jobs for quoting scripture, and state governments fine florist shops, bakeries, and other small businesses for refusing to provide products for same-sex wedding ceremonies, the view evangelicals had that the Christian faith was a cornerstone of America's greatness has all but evaporated.
Others suggest the larger story is that evangelicals do a lousy job passing on their values and orthodox beliefs to the next generation much in the same way Republicans failed to address the brewing nativism and conspiratorial viewpoints percolating in their own party.
Author and American conservative columnist Rod Dreher cites Michael Brendan Dougherty's analysis recalling Republican anxieties during the George W. Bush presidency. Dreher argues the same thing happening with the Republicans is occurring with Christians and links that unfounded political paranoia with widely misreported Pew Research findings and a "prophetic" 2009 Christian Science Monitor piece by Michael Spencer (now deceased) spelling a dismal future for evangelicals.
Said Spencer in 2009, "This collapse [of evangelicalism] will herald the arrival of an anti-Christian chapter of the post-Christian West. Intolerance of Christianity will rise to levels many of us have not believed possible in our lifetimes, and public policy will become hostile toward evangelical Christianity, seeing it as the opponent of the common good."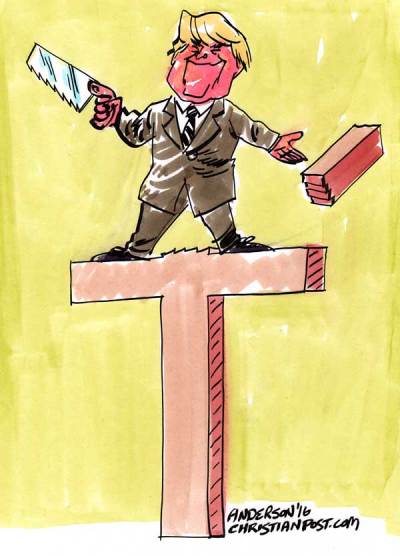 In an interview with Pastor J.D. Greear on June 29 regarding the Southern Baptist decline, CP highlighted the same issue raised by Dickerson, that "not only is evangelical influence overblown — at best they represent 10 percent of the population of the United States and are concentrated in certain regions of the country — most do not evangelize."
But the Pew data also leaves Dickerson and others hopeful about the future of evangelicalism.
The Pew surveys Dreher cites were misrepresented in the press; evangelical numbers actually held steady and it was the mainliners who declined. Media outlets skewed the data to set a false narrative about what is really happening.
When the report first came out, CP reported Ethics and Religious Liberty President Russell Moore's sanguine remarks. It "shows that there are more honest atheists in America today," meaning that people who identified as Christians due to cultural expectations rather than devotion are no longer doing so. Those who spurn Christianity don't want what Moore calls "almost-Christianity," that is essentially traditions, such as mainline Protestants, that "jettison the historic teachings of the church as soon as they become unfashionable."
"The churches that are thriving are the vibrant, countercultural congregations that aren't afraid to not be seen as normal to the surrounding culture. This report actually leaves me hopeful. The Bible Belt may fall. So be it," Moore said.
Dickerson concurs, adding, "2 Peter tells us that we have a living hope. And the church is not successful based on how big it is or how loved it is by society. Our hope is in the resurrection of Jesus Christ."
"What I can also tell you anecdotally, from traveling around the country is that the remnant is very sincere and we shouldn't underestimate that sincerity."