Longest US War Has Been the War on Poverty, Says World Vision VP, Citing 50-Year Battle's Effect on America's Children
NEW YORK — The United States is commonly viewed as a land of opportunity and a place where — with enough hard work and determination — dreams can become reality. But the world's leading superpower has not been very kind to its children, according to data comparing how various countries care for their youngest members. Despite its war on poverty, ongoing for 50 years, nearly 20 percent of U.S. children live in poverty, but continued Gospel movements can put a dent in that figure, according to World Vision executive Romanita Hairston.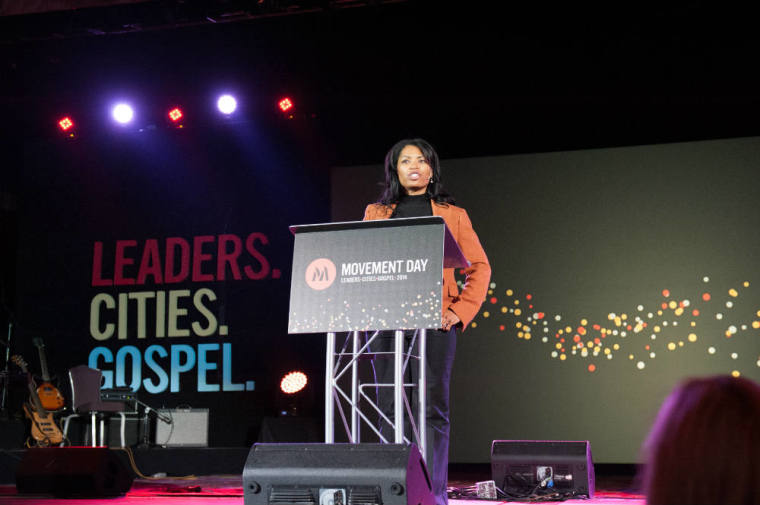 Referencing Books of the Bible like Nehemiah and Esther and pulling out analogies based on terms used in discussions of infectious diseases, Hairston, World Vision's vice president of U.S. Programs, grabbed the attention of the estimated 1,500 people seated inside a New York City hotel ballroom last month with her insistence that the longest war in the United States has been the war on poverty.
"If child well-being was a military issue, the red phone would be off the hook," said Hairston at one point in her remarks.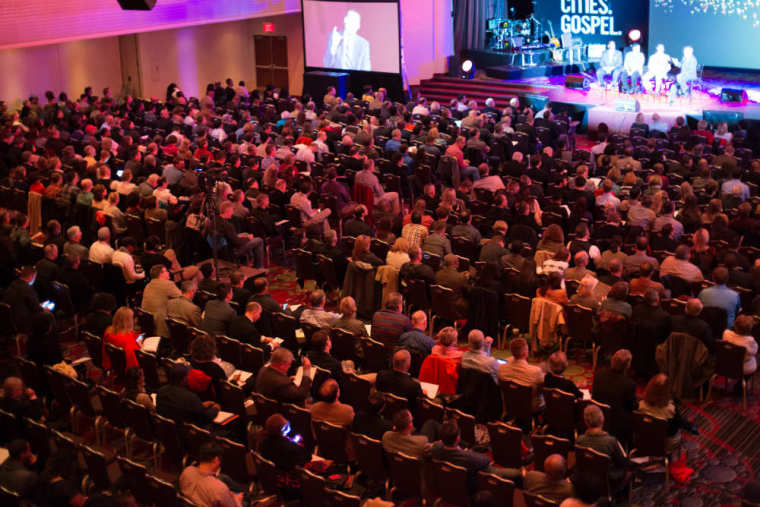 Her audience, hailing from 250 cities and representing eight countries, had converged at the New York Marriott Marquis hotel on Oct. 23 for an annual Christian gathering called Movement Day. The one-day event was organized by The New York City Leadership Center to "catalyze leadership teams from the world's largest cities to serve their cities more effectively by advancing high-level, city-changing collaborative partnerships."
Hairston's remarks and shared statistics on how low the United States ranks when it comes to the well-being of its more than 73 million children (based on 2013 figures) prompted gasps and knowing grunts from her audience. Her words of encouragement on how to help address the issue also received a few amens.
"I want you to think about the longest war in our nation's history. What might it be? What comes to mind? It is probably not what you think," said Hairston.
"The war that comes to mind for me all the time has lasted 9 presidents and 13 terms of office," she added. "If you look closely, it would be hard to imagine that we have actually gained or lost ground. What war? It's the war on poverty."
Hairston went on to quote parts of President Lyndon B. Johnson's remarks to Congress proposing a national war on the sources of poverty in 1964:
"... We have never lost sight of our goal — an America in which every citizen shares all the opportunities of his society … We have come a long way toward this goal. We still have a long way to go.

"The distance which remains is the measure of the great unfinished work of our society. To finish that work I have called for a national war on poverty. Our objective: total victory. … Because it is right, because it is wise, and because, for the first time in our history, it is possible to conquer poverty …"
"Amazing words, that could be written today," said Hairston. "But where are we today?"
The World Vision executive went on to state that over 50 years later, nearly 50 million Americans are living in poverty and nearly 16 percent of the U.S. population are struggling to survive, with 20 percent of U.S. children living in poverty (see 2013 U.S. Census figures here).
"What is most startling is that over 50-60 percent of those (same) children live in five states: Florida, the District of Columbia, Georgia, Arizona and California. Sixty percent of them," she added.
After highlighting some of United States' technological advancements and unique military might, Hairston suggested that if one were to look at how America cares for its children, "It would tell us a lot about who we are as a nation."
"If child well-being was a military issue, the red phone would be off the hook," she stated. "We would be at nuclear stage four. If child well-being was an economic issue, we would be calling for a bailout."
Noting a 2013 UNICEF report that ranked child well-being in wealthy countries, Hairston related that the United States placed number 26 overall on a list that included 29 countries. The U.S. ranked just below Estonia, Slovakia and Greece and just above Lithuania, Latvia and Romania. Factors taken into account included material well-being, health and safety, education, behavior and risks, and housing and environment. The highest the U.S. placed in any of these categories was number 23.
"The implications are clear: we need Gospel movements in our cities that transform our current realities," said Hairston after sharing more alarming statistics on poverty, education and health. "It is not only practical and logical, it is our moral, ethical and biblical responsibility."
She added, "City movements that could transform neighbors and people's lives are indeed possible. It is not more difficult today than it has been in the past. It is actually probable, more possible that it has ever been. I still agree with President Johnson."
Listen to an excerpt of Hairston's remarks in the audio player below:
According to her bio on World Vision's website, Hairston is "responsible to lead the organization's national focus on raising awareness and responding to issues of child well being in the U.S. This includes overseeing programs that empower children and youth as well as the annual distribution of more than 61 million dollars in donated goods and partnerships with more than 3,500 organizations that serve more than 2 million beneficiaries."
On Movement Day, Hairston was among among a group of plenary speakers that included Jim Liske of Prison Fellowship Ministries, Timothy Keller of Redeemer Presbyterian Church, Charles Jenkins of Fellowship Missionary Baptist Church, and numerous other participants.
Read more Christian Post coverage on Movement Day: