Max Lucado Never Agreed to Be in Anti-Trump Ad Launched by Progressive Christian Group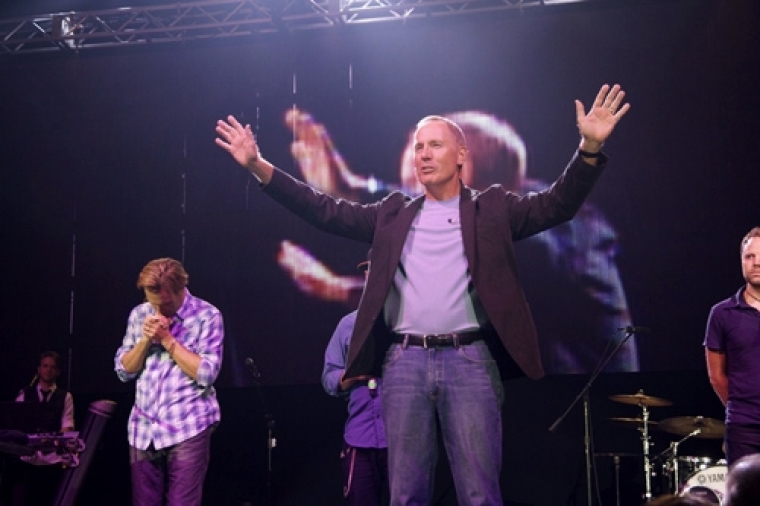 Best-selling Christian author and preacher Max Lucado was never consulted about being featured in a progressive Christian nonprofit's anti-Donald Trump ad campaign that launched last week and includes audio from his interview with National Public Radio earlier this year.
The Christian Post reported on Friday that the left-leaning Faith in Public Life Action Fund recently launched a $300,000 anti-Trump ad campaign that features four different video ads highlighting the Republican nominee's offensive comments about women.
As the ads attempt to target evangelical millennials and Catholic women, they will run from now until election night on a number of national and state news websites, including The Washington Post, The New York Times and USA Today.
One of the videos produced by the Washington, D.C.-based organization features remarks Lucado made during an interview with NPR in March.
As Lucado has spoken out a number of times in the past year about his opposition to Trump's immoral behavior and attitude toward women, the ad uses audio of Lucado criticizing Trump for making fun of Fox News host Megyn Kelly's menstrual cycle and for retweeting a fan who called Kelly a "bimbo."
"I would not have said anything about Mr. Trump if he didn't call himself a Christian," Lucado is heard saying in the interview.
CP reached out to Lucado last Friday evening to ask if he was consulted about being included in a progressive Christian organization's ad campaign that aims to either discourage Christians from voting for Trump or urge them to "stay home" and not vote at all.
A spokesman for Lucado told CP on Sunday that the Texas pastor was not consulted by Faith in Public Life Action Fund.
Additionally, Lucado took to his Facebook page yesterday to provide clarification to church members and the public.
"Certain groups are using my words in political ads without my permission," Lucado wrote. "Please do not take what I've said as an endorsement of any candidate. I hope you will pray and vote!"
During an interview with CP on Monday, Faith in Public Life's Executive Director the Rev. Jennifer Butler, chair of the of the President's Advisory Council on Faith-Based & Neighborhood Partnerships, told CP that her organization "really just drew on the NPR interview" and "loved what he [Lucado] had to say."
When asked if Faith in Public Life sought permission from Lucado or NPR to use the audio, Butler, a Presbyterian minister, explained that the organization simply used what was available in "public domain."
An NPR spokesperson told CP on Monday that NPR has "no record of a request for permission to use that audio."
Butler told CP that the point of using Lucado's interview in their ads was because Lucado has such a large evangelical fan base.
"The ad on Max Lucado's message particularly resonated with evangelicals," Butler said. "Evangelicals are his biggest audience and in looking at his popularity among evangelicals, that was certainly important."
Butler further told CP that the ad campaign is not a discrete effort to encourage Christians to vote for Democratic nominee Hillary Clinton.
"A lot of Christians are conflicted right now as the choice for them comes down to Trump and Hillary," Butler said. "What we are really saying is that Trump's character is to be questioned deeply and doesn't measure up with Christian values. In fact, this is unprecedented in terms of presidential candidates in the way in which he has demeaned women, immigrants, etcetera."
Butler said the goal was to show Christians that they have other options besides Trump, one of which is that "they can stay home."
"I think Christians will have options. They can vote for a third-party candidate. They can vote for Clinton. They can stay home. They can write in Jesus," Butler said. "There are a lot of options. I think our concern here is that the candidacy of Donald Trump is really without precedent in terms of it being demeaning toward women and that his very candidacy and character would undermine our democracy."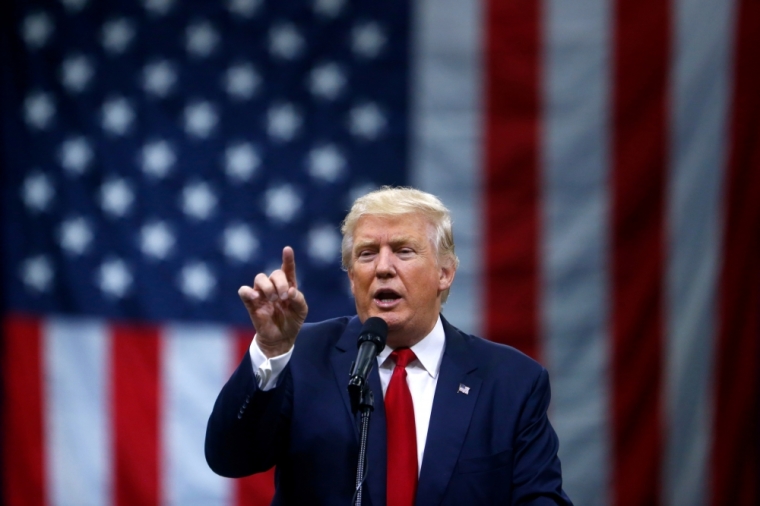 As the advertisements are micro-targeted toward Christians based on things like what websites they visit and what Christian bookstores they shop at, the ads have already made over 3 million impressions. According to Faith in Public Life, the ads are on pace to reach 16 million impressions by election day.
Faith in Public Life is an advocacy group that works with faith leaders around the nation to give them a platform to speak out about issues that are important to them. Butler told CP that the primary areas of concern that the organization deals with are immigration reform and anti-poverty efforts.
Although the group is progressive, Butler told CP that when it comes to abortion, the organization works with both pro-choice and pro-life religious leaders to find common ground.
"I think all faith leaders agree that they want to reduce the numbers of abortion and we want to strengthen families and women and children," Butler said. "For example, in Ohio right now, we are working on a bipartisan bill led by Republican women in the state senate to reduce discrimination against pregnant workers. The pro-life forces in the state have joined us in that."
Additionally, Butler said that the organization attempts to find common ground in the areas of religious freedom and LGBT rights.
"We really want to respect religious freedom. That is a core value of our country and it's critical for religion to flourish. And at the same time, we want to make sure that religious freedom is not used as a cover for discrimination," she said. "It is that balance and we think that any sort of discriminatory religious freedom bill actually cheapens religious freedom."