MH370 Search: Debris Identified as Boeing 777 Wing Flap, Wreckage Sent to French Laboratory for Analysis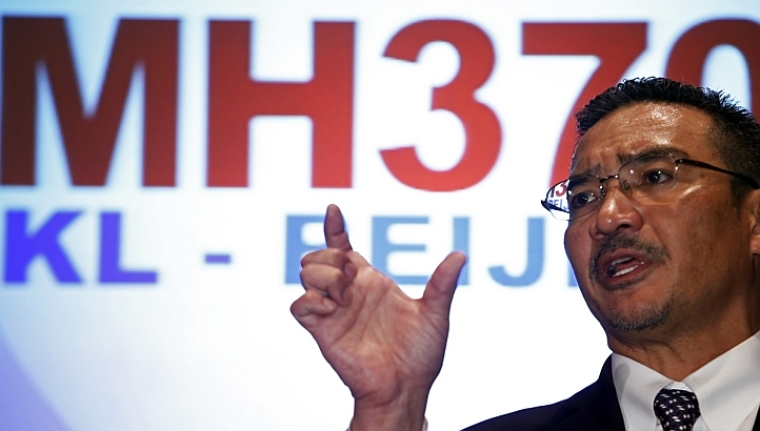 The MH370 search has been reignited ever since locals on Reunion, a remote island in the Indian Ocean, found debris from a downed Boeing 777 airplane earlier this week. Malaysia Airlines Flight 370 disappeared on March 8, 2014, and now French officials may be able to determine more about what happened during the jet's disappearance.
The piece of wreckage, which appears to be a wing flap torn from an airplane, is about 8 feet long and 3 feet wide. American officials determined that the debris came from Reunion, which is off the coast of Madagascar, and even though the Australian government has called it a "very significant development," many are hesitant about the developments.
"We have had many false alarms before, but for the sake of the families who have lost loved ones, and suffered such heartbreaking uncertainty, I pray that we will find out the truth, so that they may have closure and peace," Malaysian Prime Minister Najib Razak said in a statement. "I promise the families of those lost that whatever happens, we will not give up."
The Boeing 777 wing flap is being transported to a French military laboratory in Toulouse to verify if it can be matched to MH370, according to Reuters. The French have a large hangar facility to study the debris, and they will be looking for maintenance numbers, serial numbers or a manufacturer's tag to match it to the missing flight. One number, BB670, has already been identified.
Australian experts are helping by studying the barnacles that are attached on the flaperon to see if it was "consistent with something that was floating in the oceans for 16 months or more."
French helicopters are still scouring the area around Reunion for more debris, and so far officials have found a discarded suitcase. Some have speculated that it could have belonged to one of the 239 passengers aboard the doomed flight.
Even if authorities are able to match the wing flap to Malaysia Flight 370, the chances of finding more debris are still very slim. The search area is vast.
"It's consistent with an aircraft that went down in March 2014, in an area off the southwest of Australia; it all fits in with the search pattern," Simon Boxall, an oceanographer at the University of Southampton in the United Kingdom, told The Washington Post. "The problem is it doesn't help us narrow the search down, we can't say we can reduce the search area. The chances of finding key bits from Flight 370 on the sea floor are still very, very remote in such a vast area and in such deep water."
The disappearance of MH370 was ruled an accident earlier this year.