Most Americans Agree With Trump Not Obama on Transgender Bathroom Mandate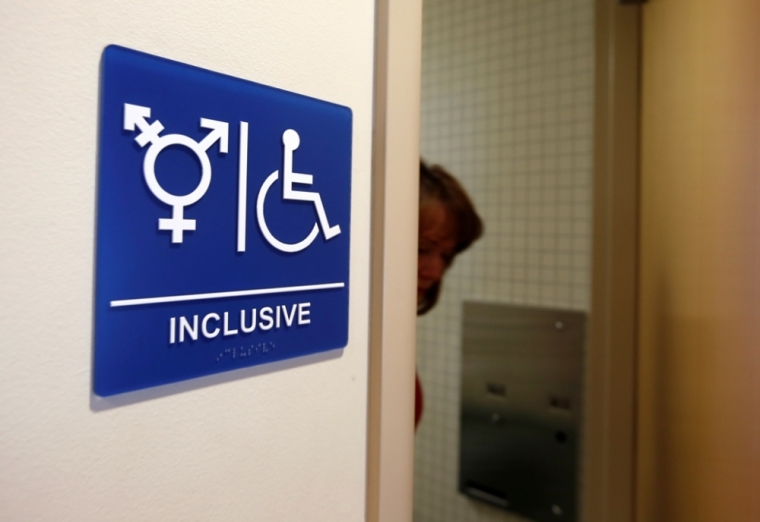 As President Donald Trump rolls back the Obama administration's guidelines that schools must allow students to go into bathrooms based on their gender identity and not their birth sex, a new survey finds that most Americans agree with Trump and believe schools' bathroom policies are not for the federal government to decide.
A new Rasmussen Reports national survey finds that while 38 percent of American adults favor allowing transgender students to use the bathrooms of the opposite biological sex, 49 percent are still opposed.
The survey of 1,000 American adults conducted on Feb. 22–23 notes that support for allowing transgender students to use the bathrooms of the gender identify is up from 33 percent last May, but opposition is down only slightly from 51 percent.
However, just 28 percent of all Americans believe the federal government should be responsible for setting bathroom policies in elementary and secondary schools, compared to 24 percent last year. Another 28 percent say states should be responsible for such policies, while 36 percent say it should be up to local government.
Privacy advocates and Christian leaders have hailed the Trump administration's decision to rescind the bathroom decree, which was issued last May.
Kaeley Triller Haver, communications director for the Just Want Privacy campaign, told The Christian Post earlier this week that it was a "much needed first step back in the right direction and a welcome breath of fresh air in the battle for the restoration of common sense."
Haver, a sexual trauma survivor, asked, "How can we teach our daughters that their 'no' means 'no' if they're not even allowed to decide who sees them when they shower?"
Emily Zinos, who works as a consultant with Ask Me First MN, a project of Minnesota Family Council in partnership with Family Policy Alliance, added, "When America's schools are forced to protect gender identity instead of sex, they are teaching students that self-knowledge comes through conforming to sex stereotypes. That's regressive and I don't think our schools should promote such an outdated mindset."
Russell Moore, president of the Ethics & Religious Liberty Commission of the Southern Baptist Convention, said in a statement shared with CP: "I'm very glad to see the Trump administration revoke these guidelines. Children are not pawns of the state to be used to advance the latest fashionable 'right side of history' cause. Christians must continue to insist that the worldview of the sexual revolution harms men and women and advocate for the inherent dignity of all."
After it was reported by The Washington Blade earlier this week that unnamed "reliable sources" have disclosed that the Trump administration plans to rescind the guidance, White House Press Secretary Sean Spicer was questioned about it in a press briefing.
"The president has maintained for a long time that this is a states' rights issue and not one for the federal government," Spicer said. "I think that all you have to do is look at what the president's view has been for a long time, that this is not something the federal government should be involved in, that this is a states' rights issue," he explained.