Kyle Korver to Cleveland Cavaliers, Andrew Bogut To Be Traded?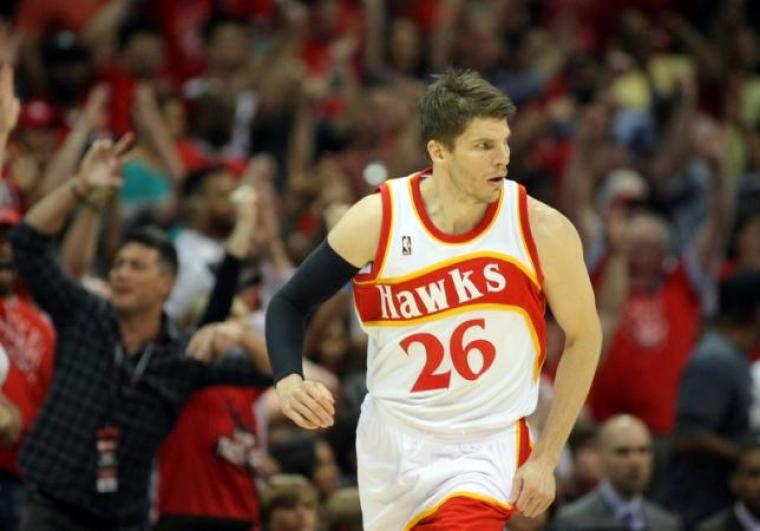 The following are the latest trade rumors for the 2016-17 NBA Regular Season.
1. Kyle Korver to the Cleveland Cavaliers
According to recent rumors, Kyle Korver of the Atlanta Hawks will soon be traded to the defending champions Cleveland Cavaliers, and that the deal is already in its finalization phase.
In exchange, the Atlanta Hawks will get Mo Williams and a future 1st round pick; not just some pick, one that's "heavily protected" according to a tweet by Eric Pincus of Basketball Insider. Mike Dunleavy Jr. is also a part of this trade agreement, moving to a third team through the Hawks according to Adrian Wojnarowski of The Vertical.
Getting Kyle Korver will be beneficial to the Cavs especially since J.R. Smith is currently recovering from a surgery to his thumb. With Korver in the lineup, along with LeBron James, Kyrie Irving, Channing Frye and Kevin Love, the Cavs has a starting lineup of great shooters. Adding Korver also means more lanes will be opened up for James and Irving to dive through and make plays.
Korver is averaging 9.5 points, 2.8 rebounds and 2.3 assists per game on 40.9% three point shooting.
By trading one of their key pieces to their rival, it seems the Hawks are ready for a rebuilding process, and some are speculating that Paul Millsap will be the next to go. Korver had his best season in 2014-15, and has declined ever since, but he is still one of the most efficient three point shooters in the league.
2. Andrew Bogut Thinks he will be Traded
According to CBS Sports, Andrew Bogut is aware that he could land on a different team after the trade deadline.
Bogut is a valuable player, primarily because of his defensive skills in the paint. And with 1 year left in his contract, the Mavericks may trade him to get other players in the roster and somehow improve the team's current dismal performance.
The Mavericks currently have a standing of 11 wins and 25 losses, putting them at last place in the Western Conference.
In an interview with Sky Sports Radio, Bogut said, "Thankfully I'm a free agent here so I have a couple of months more here and then will most likely move on. I don't see myself hanging around with everything that's gone on. It will be an interesting six months ahead."
Right now, Bogut plays off the bench so that Dirk Nowitzki could have more offensive space. He is currently averaging 3.2 points, 9.3 rebounds and 2.2 assists per game. His situation is not ideal, but he will probably wear a different jersey after a few months.