New National Poll Shows Most Republicans Want Ben Carson at Top of 2016 GOP Ticket; Jeb Bush in Third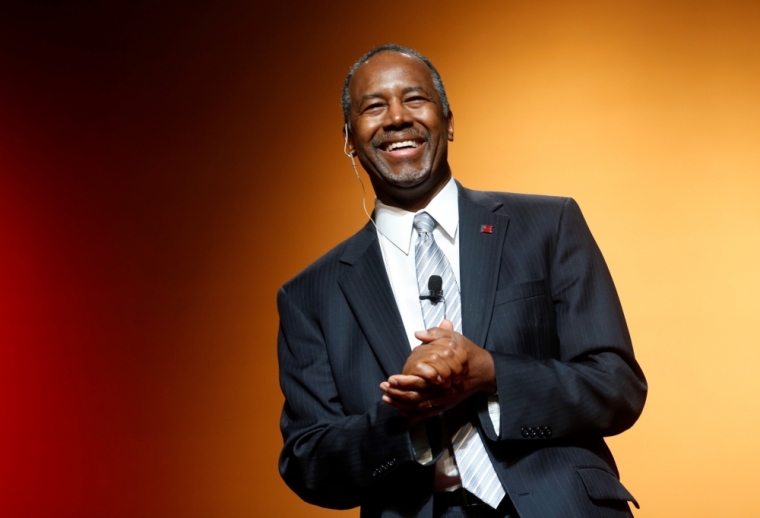 Even though he's ahead by just a slim margin, results of the latest Monmouth University Poll released Monday shows most Republican voters want renowned neurosurgeon Ben Carson as the 2016 GOP presidential nominee.
"When asked to name who they would like to see as the party's nominee for president, Republican and Republican-leaning voters are divided among commentator Dr. Ben Carson (11 percent), Wisconsin Gov. Scott Walker (10 percent), former Florida Gov. Jeb Bush (9 percent), Florida Sen. Marco Rubio (9 percent), and former Arkansas Gov. Mike Huckabee (8 percent)," said a release from Monmouth University highlighting the top five Republican picks.
Carson shared the poll results on his Facebook page on Monday and in just five hours it attracted more than 16,000 likes, more than 2,000 shares and a barrage of comments, mostly supportive.
"As a party, we have to stop nominating the 'next in line' like McCain, Dole, etc., and get fresh ideas like Ben Carson or Scott Walker. Mr. Carson brings a new, exciting twist to our options and people can relate more with him," wrote Michael Legan in a comment that was liked more than 700 times.
With the crowded field of Republican candidates, however, the poll listed "undecided" as the most popular response given when potential voters were asked to make a choice for the GOP's presidential nominee.
"It remains difficult even to identify a clear 'top tier' in the field of 16 possible 2016 Republican presidential candidates," the release continued.
"The poll also found that national security and gun control are among the issues Republican voters consider to be most important in their vote choice," it added.
Bush, who officially announced he's running for president on Monday, became the 11th Republican seeking the party's nomination for president.
"Our country is on a very bad course. And the question is: What are we going to do about it? The question for me is: What am I going to do about it? And I have decided," Bush said at Miami Dade College's Kendall campus, according to the Miami Herald. "I am a candidate for president of the United States."
"We will take command of our future once again in this country," he added. "We will lift our sights again, make opportunity common again, get events in the world moving our way again."