New Official Movie Poster for 'Son of God' Features Crown of Thorns, No Jesus (PHOTO)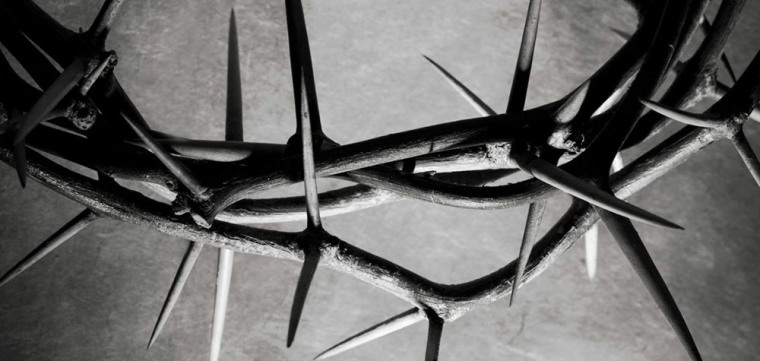 Here's a new poster from 20th Century Fox for "Son of God," the upcoming film that tells the story of the life of Jesus. The movies comes from Mark Burnett and Roma Downey, makers of the Emmy-nominated History Channel miniseries, "The Bible."
Eschewing a photo of star Diogo Morgado, the poster starkly features the crown of thorns forced onto Christ's head by Roman soldiers during his crucifixion. The design sidesteps thoughts on what the film's Jesus looks like (popular opinion: Morgado is a good-looking Western European), and focuses on what the Messiah did. The three 'O' letters in the title of the movie are linked in a possible reference to the Triune God.
"Son of God" comes out February 28, 2014. See and SHARE the poster and trailer below!