Perry Noble Says Mother Is Best Leader He's Ever Known in New Book, 'Most Excellent Way to Lead'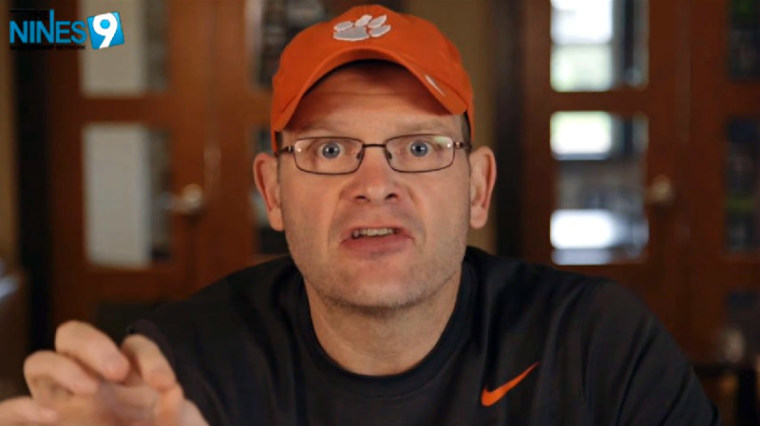 Sharing an excerpt from his latest book, Pastor Perry Noble reflects on the most important lessons in leadership he learned from his late mother, whom he said coped with a diagnosis of an advanced stage of cancer by not blaming God, but glorifying God's goodness.
Noble, who leads NewSpring Church in Anderson, South Carolina, shared an excerpt from his new book, The Most Excellent Way to Lead, in a blog post Monday, writing that while he's had the "privilege of meeting some of the greatest leaders in the world — men and women who are having a profound impact on the lives of thousands of people," he believes his mother, Helen, is the best leader he has ever known.
Noble goes on to discuss his mother's loving leadership, as demonstrated when she found out she had an advanced stage of cancer when the megachurch pastor was still a child.
The pastor writes that his brief time knowing his mother "has profoundly shaped the way I see life and leadership. Her life is proof that leadership isn't about the position you hold but rather the person you are."
Noble recalls that although his mother struggled with cancer that caused her to become weak and sick, he witnesssed her continued love for God and her family.
"Yet during the entire time she battled with cancer, I never saw her express any anger at God, or allow what was happening in her life to take the smile off her face. Through chemo, sleepless nights, and days filled with pain, she was always quick to remind me that God is good no matter what. Because of her example I was being taught that I can hold on to the promise that even when things don't look great, He can still be fully trusted," Noble writes.
The megachurch pastor points specifically to his mother's dedication to attend one of his little league football games, despite her extremely declining heath.
This act, Noble explains, shows the importance of practicing leadership with love, rather than with a hunger for power or self-advancement.
"Sometimes the best leadership advice comes from the most unexpected sources: from the life of a mother in South Carolina whose life was cut short too soon, or from the pen of an Apostle, written some 2,000 years ago," the religious leader writes. ... "Instead of approaching leadership the way the world does, with a hunger for power and self-advancement and competition, may you see that the best style of leadership is through love."
Noble, whose church sees a weekly attendance of 32,000, has spoken on the topic of leadership before, writing a list of goals that make a good leader in 2012.
In this blog post, Noble writes that "the goal of a leader isn't to tear down but rather to build up. … The goal of a leader isn't to get something out of people but rather to invest in them. The goal of a leader isn't to declare what he is against but rather define what he is for."