Ninth Circuit partially lifts block on Trump's religious exemptions to Obamacare contraception mandate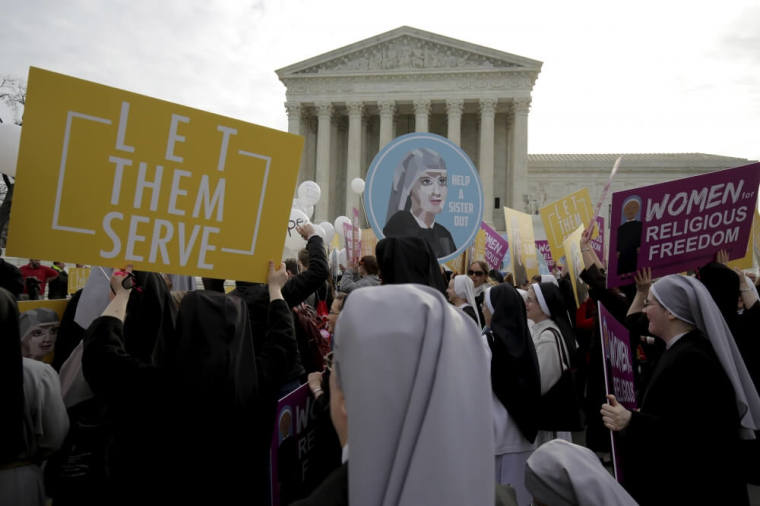 A circuit court has refused to fully lift an injunction against the Trump administration's broad exemption for religious objections to the HHS' contraception mandate that requires the coverage of birth control and abortion-inducing drugs.
In October 2017, the Trump administration issued two new interim federal rules that allowed for any nonprofit or for-profit entity with religious or moral objections to get an exemption from the HHS' contraception mandate.
This was a contrast to the narrower religious exemptions under the Obama administration, which first instituted the HHS contraception mandate. The previous administration's action was met with dozens of lawsuits from organizations and businesses that held religious objections to providing coverage for birth control and abortion-inducing drugs. 
California, Delaware, Maryland, New York and Virginia sued the federal government over the new exemption rules, with U.S. District Court Judge Haywood S. Gilliam Jr. granting a nationwide injunction.
In a decision released Thursday, a three-judge panel of the U.S. Court of Appeals for the Ninth Circuit ruled 2-1 to partially uphold Judge Gilliam's injunction.
Circuit Judge J. Clifford Wallace delivered the opinion of the panel, being joined by Circuit Judge Susan P. Graber. Senior Circuit Judge Andrew J. Kleinfeld filed a dissent.
Judge Wallace wrote that the panel agreed to affirm the lower court's preliminary injunction for the states involved in the litigation, but not nationwide.
"On the present record, an injunction that applies only to the plaintiff states would provide complete relief to them. It would prevent the economic harm extensively detailed in the record," wrote Wallace."[W]hile the record before the district court was voluminous on the harm to the plaintiffs, it was not developed as to the economic impact on other states."
The Littler Sisters of the Poor and the March for Life Education and Defense Fund, pro-life entities affected by the debate over the conception mandate exemptions, intervened in the case in defense of the new rules.
The Alliance Defending Freedom, a conservative law firm that represented the pro-life groups, expressed disappointment at the Ninth Circuit panel's refusal to fully remove the injunction in California, Delaware, Maryland, New York and Virginia.
"The government shouldn't be forcing anyone to provide life-destroying drugs and devices," said ADF Senior Counsel Gregory S. Baylor in a statement released Thursday.
"The Ninth Circuit should have lifted that order and affirmed these protections, which simply ensure that pro-life organizations can pursue their missions consistent with their most foundational beliefs."
California Attorney General Xavier Becerra celebrated the decision, stating that a "woman's health decisions should be made by a woman and her doctor – not her employer or politicians." Becerra, however, didn't explain that women who have abortions don't meet the abortionist until the day of the procedure, and the majority of follow-up appointments are never kept.